Burberry shedding real fur from its fashion line
LONDON — The British luxury fashion brand Burberry will stop using real fur in its products. The company said Thursday there will be no real fur in its London Fashion Week catwalk show later this month. It will also phase out existing real fur products.
The company has made only limited use of real fur in recent years with clothing incorporating fur from rabbit, fox, mink and Asiatic racoon. Those will now be eliminated.
The Sept. 17 show will mark the debut collection for new creative chief Riccardo Tisci, who replaced Christopher Bailey at the helm.
Earlier this year Italian fashion giant Versace also said it would stop using real fur in its products, joining Gucci, Giorgio Armani and Hugo Boss among others.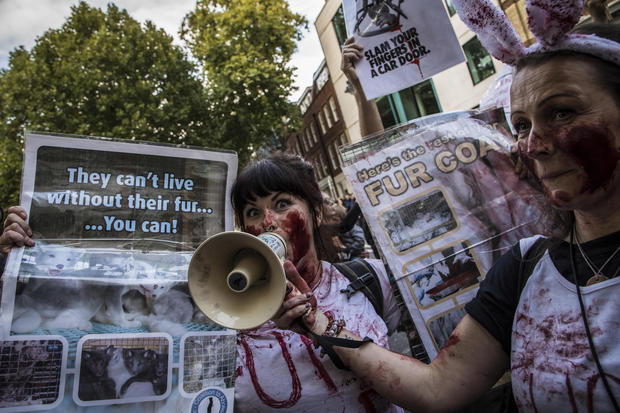 AP
The Humane Society, which campaigns against the sale of fur, welcomed the decision by Versace in March, noting that it was "a massively influential luxury brand that symbolizes excess and glamor."
© 2018 CBS Interactive Inc. All Rights Reserved. This material may not be published, broadcast, rewritten, or redistributed. The Associated Press contributed to this report.