Caffeine jolt: Dunkin' Donuts tiny house runs on coffee power
More than mere mortals run on Dunkin' Donuts coffee. Case in point is a transportable tiny home that's powered by a biofuel blend using 80 percent coffee oil extracted from spent Dunkin' coffee grounds.
Built with New Frontier Tiny Homes in a little more than three months, the coffee chain's cozy creation is currently in Nahant, Massachusetts. Listed on Airbnb for 10 days, starting Oct. 16, it can be had for just 10 bucks a night. That is, it could have been had — it's already booked solid.
The little house includes a functional kitchen, a Jacuzzi tub and, of course, a coffee maker.
Dunkin Donuts
Described as a functional symbol of coffee culture, even the house's outdoor coloring resembles the color and texture of coffee.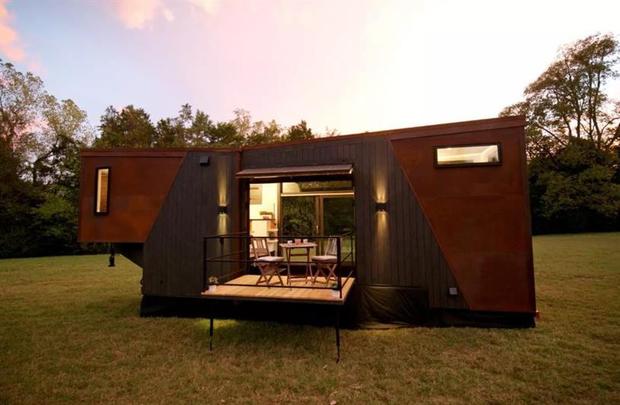 Dunkin Donuts
© 2018 CBS Interactive Inc.. All Rights Reserved.