Catalytic Converter theft arrests in the Murphy area
MURPHY, North Carolina (WDEF) – The Sheriff in Cherokee County announce multiple arrests for a rash of stolen catalytic converters last week.
On Wednesday, they got reports of multiple stolen converters from both schools and businesses, but they were not all connected.
The first case involved converters stolen off of vehicles at Cherokee County Schools.
Investigators identified suspects for those case in both Cherokee and Graham counties.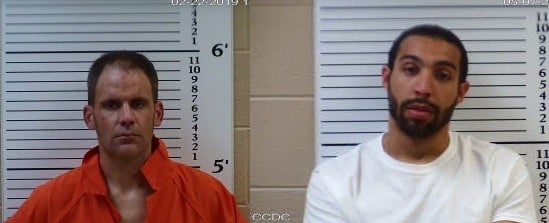 41 year old David Joseph Alverson and 25 year old Breslin Allen of Murphy were arrested on Friday.
They face 4 counts of breaking into vehicles, 2 counts of damaging property and 2 more counts of larceny.
But they are still looking for the third suspect.
Sheriff Palmer says "Presently Corey Hall, also of Murphy North Carolina has outstanding warrants for the same charges as Alverson and Allen. We are asking for the public's
valuable assistance in helping locate Hall."
If you can help, contact Lt. Holland at 828-837-2589 or call 828-837-1344 to submit an anonymous tip.
The other case involves catalytic converters stolen in the Peachtree Community.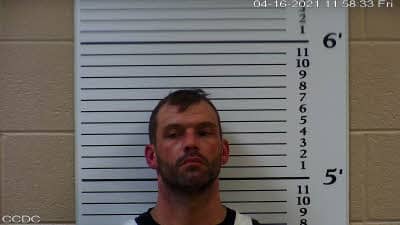 Investigators identified 32 year old Joseph Bryan Pressley as the one who took the converters off of vehicles at Erlanger West Hospital, Moog Industries and Murphy Rehabilitation Inc.
They spotted his vehicle and pulled him over the next day.
Officers searched the vehicle and say they found a large amount of drugs.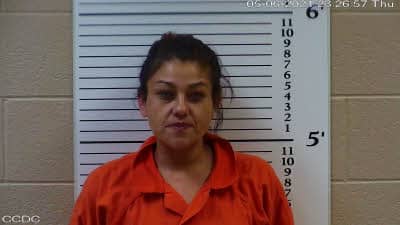 37 year old Charity Sampson from Andrews was with him in the vehicle.
When prison officials searched her, they found more meth and heroin on her.
So Pressley faces theft and drug charges and Sampson faces drug charges.
Sheriff Derrick Palmer stated "This has been a total team effort and we appreciate the
assistance in bringing this case to some closure. As always we appreciate the help of the
community and ask for their continued cooperation."