Chattanooga Police arrest three homicide suspects
CHATTANOOGA, Tenn. (WDEF) — Chattanooga Police arrested three suspects on murder chargers from a shooting last month.
Police arrested Antonio Watkins, who is pictured getting into the back of the police car.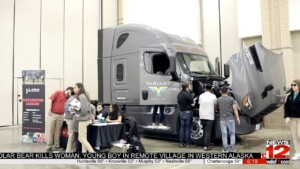 Prandel Reid Jr. and Jamichael Smith were also arrested.
The shooting happened on July 21 on Trailwood Drive.
The victim, Tracy Calloway, died from his injuries the next day.
All three suspects are charged with first degree murder, Criminal Conspiracy, Unlawful Possession of a firearm, and reckless endangerment.
They were taken into custody and booked at the Hamilton County Jail.
According to Chattanooga Police, Watkins' criminal history is extensive and includes Attempted Murder, Aggravated Assault, Retaliation Against an Official, and numerous drug related charges. Reid Jr. has previously been charged with Aggravated Assault, Felony Evading Arrest, and drug possession/resale charges. Police say Smith also has a lengthy criminal history and has previously been charged with First Degree Murder, Aggravated Assault, and numerous weapons charges.
Based on the information gathered to this point by CPD Homicide Investigators, they say the homicide appears to have occurred among people who knew each other.
The suspects were taken into custody with the assistance of the CPD Fugitive Unit, United States Marshals Service, and the Bureau of Alcohol, Tobacco, Firearms, and Explosives. Additional assistance provided by Hamilton County District Attorney's Office, United States Attorney's Office, Metro Nashville Police Department, Davidson County Sheriff's Office, Hamilton County Fugitive Unit, and United States Probation agents.