Chattanooga State 'Hunger & Homelessness Awareness Week'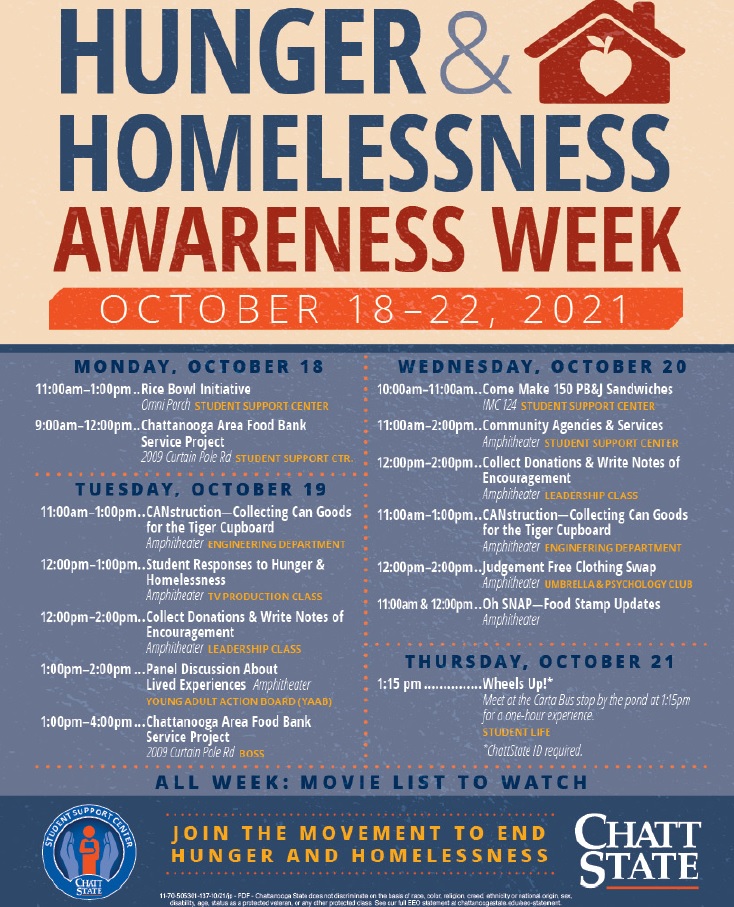 Chattanooga, TN (WDEF): Chattanooga State kick-started their Hunger and Homelessness Awareness Week today.
Each day they will focus on a different challenge.
Today, Chatt State volunteers were at the Chattanooga Area Food Bank to build food boxes.
In 2019, Chattanooga State held a voluntary survey where they found some of their students were experiencing food insecurity and homelessness.
Since then, the school has been putting together resources to address these issues.
Michelle Kilgore, Director of Student Support Center at Chattanooga State says, "Housing insecurity is a really big problem in Chattanooga, and certainly for our students it's no different. So, we're constantly working with students to try and find and help them connect with resources in the community that can keep them safe and having a regular place to stay every night.">
Chatt State will be holding food drives and clothing swaps this week.