Dade County mother: "We're going to make it, we have to" after losing everything in fire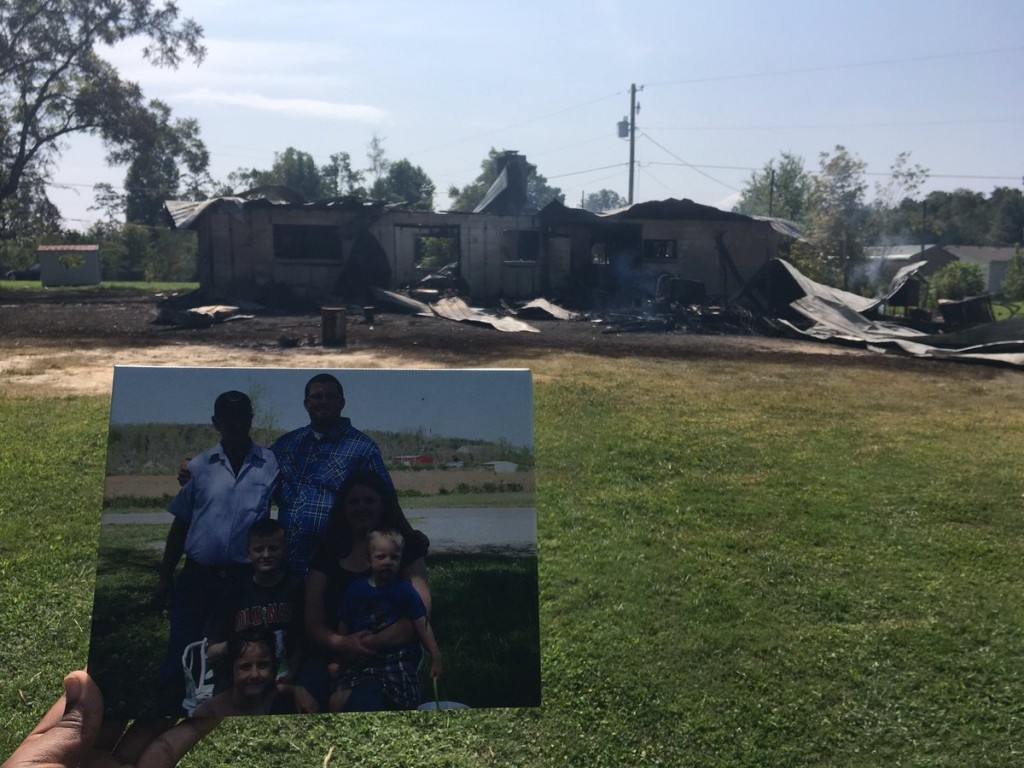 DADE COUNTY, GA (WDEF) – A house fire in Dade County left a family of 6 without their material things, but they say they are glad they have each other tonight.
The family says they are grateful for the support and continued prayers for strength in this difficult time.
"It was so hot you could feel the heat off of the fire from the car and I didn't even get close," says Tiffany Williams as she recalls driving up to her home as her home burned to the ground.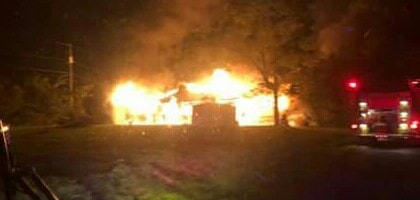 More than 24 hours later… this piece of their garage is still burning, but the family says they are stronger than the flame that destroyed their home here in Dade County off 301 South.
Tiffany Williams' mother of four and life long resident of Dade County says while everything they owned was destroyed, their youngest son grabbed this picture of his late father before spending the night with relatives.
The kids stayed somewhere else the night the fire started. The youngest grabbed this picture of his late father …. just because he wanted to. Now, his family is glad he did. He died a couple of years ago. pic.twitter.com/H4DDlJyepe

— Amber Worthy (@AWorthyNews) August 26, 2018
His father died just two years ago.
This picture now is one of the few things they have from their home and a sobering reminder that it could have been worst.
Williams says "That was devastating enough so to look at this tragedy seems very light in comparison seeing as it that we didn't lose anybody"
This Dade County family is no stranger to tragedy…. losing a loved one… another battling cancer…but still, they are finding reasons to smile and enjoy life together while still watching their belonging smolder next door.
"It has been very difficult you have kids blaming themselves. You have kids looking for stuff that they realize they don't have and…," Williams got a little emotional talking about how she explained the loss to her children.
Williams says, "At the end of the day I keep reminding them that we are all still here and we can re-create stuff and we can ask around for pictures. And things that they don't have anymore, we can replace what we don't have. And even if we can't, we can remember them and we're going to be OK."
They are grateful for the outpouring of support from their community.
"Thank you for the prayers and the support. I'm glad that we live in Dade County because they are wonderful they really pulled together. You know we are going to make it, we have to," says Williams.