Death toll climbs after 6.1 earthquake strikes metropolis
TOKYO — A 9-year-old girl and two men in their 80s have been killed by a strong earthquake in the western Japan metropolis of Osaka. The Osaka prefectural government reported two deaths, and an Ibaraki city official confirmed a third.
Japan's Fire and Disaster Management Agency said 41 others had been injured.
The magnitude 6.1 earthquake struck north of Osaka city Monday shortly after 8 a.m. It had a depth of about 8 miles (13 kilometers) with an original magnitude measured at 5.9.
It set off multiple building fires and toppled walls. The morning commute was disrupted as train and subway service in the Osaka area including the bullet train were suspended to check for damage to equipment. Television images showed passengers getting off trains onto the tracks between stations.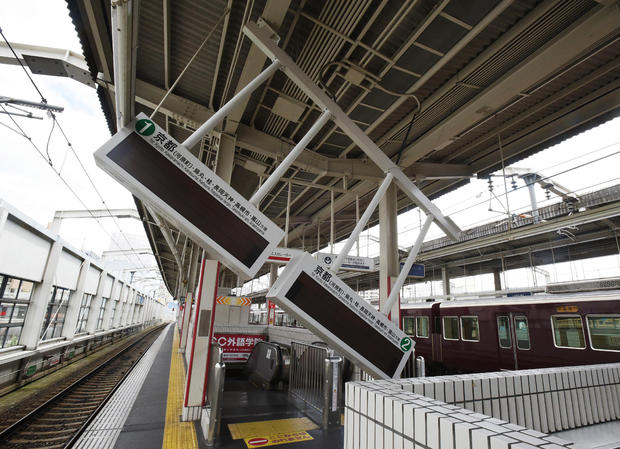 Getty
This is a developing story. Please check back for latest updates.
© 2018 The Associated Press. All Rights Reserved. This material may not be published, broadcast, rewritten, or redistributed.