East Ridge tunnels closed while TDOT clears landslide debris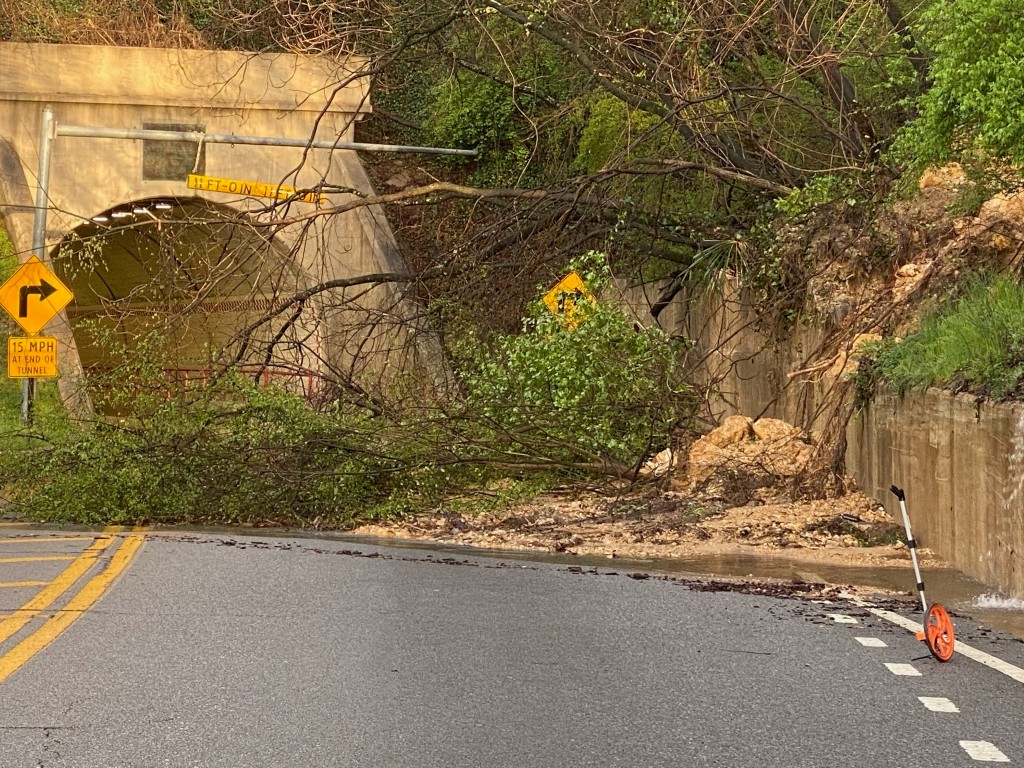 EAST RIDGE, Tenn. (WDEF) – In a press release sent out by TDOT, crews are hard at work clearing debris currently blocking the roadways on the East Ridge side of the Bachman tunnels.
Geotechnical engineers are also assessing the damage at the site and determining what repairs, if any, need to be made.
TDOT Regional Communications Officer Jennifer Flynn says that this is the first time a landslide has occurred in this area in at least the last several years.
"This is the first time that I can recall and that most of the people I've talked with, they can't remember anything that's happened in that area either in the past several years. This is kind of a new location here but that's not – you know, when you have the rain like we did last night sometimes it just overwhelms drainage systems," says Flynn.
And while East Ridge City Manager Chris Dorsey said that he couldn't provide an update on when the Bachman tunnels will reopen, he did stress that there were some areas with rising water and urged residents to proceed with caution.
"Camp Jordan, our Camp Jordan Parkway is closed right now because of the rising creek waters, and a lot of that is after the hard rain came through yesterday we're dealing with the rising waters from Georgia, which are coming up south Chickamauga creek there and causing some areas to rise," says Dorsey.
TDOT says that are still unsure of exactly when the tunnels will be reopened.