Family members honor Woodmore bus crash victims on two year anniversary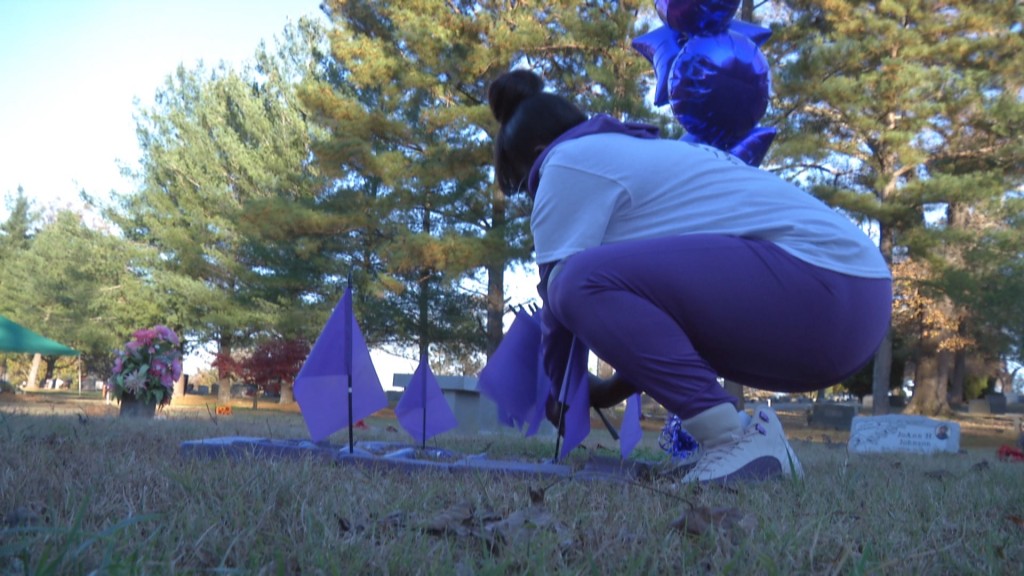 CHATTANOOGA, Tenn. (WDEF) — On the second anniversary of the Woodmore bus crash, family members are honoring the victims.
On Wednesday afternoon, LaTesha Ballard decorated her daughter, Cor'Dayja Jones' gravestone in purple, which was her favorite color.
"She was a good child, she was a great child, everybody loved her. She was very helpful. She was lovable, she was likeable," Ballard said.
Cor'Dayja was one of the six Woodmore Elementary School students killed in a bus crash two years ago.
Earlier this year the bus driver, Johnthony Walker was convicted of criminally negligent homicide and sentenced to four years behind bars.
Talley Road, where the bus crashed, ribbons were wrapped around telephone poles in honor of the kids on the two year anniversary of the crash
Robert O'Dell, a neighbor, says it's important to keep their memory alive.
"The community always pulls together. In Chattanooga the community is always strong around here and they really pulled together," O'Dell said.
Ballard says these past two years have been hard.
"Some days I feel like to give up and some days I know I can't because I've got other kids to take care of and they are trying to be strong. It is very hard," Ballard said.
She'll always remember Cor'Dayja.
"She was an angel. She was a mama's baby."
There was a private ceremony held on the anniversary at Woodmore Elementary School for the families.