Fire destroys one of the old homes on Lookout Mountain
LOOKOUT MOUNTAIN, Tennessee (WDEF) – Five different fire units responded to a residential house fire located at 206 Morrison Street on Lookout Mountain.
That's near the point of the mountain in the old neighborhood near the West Brow.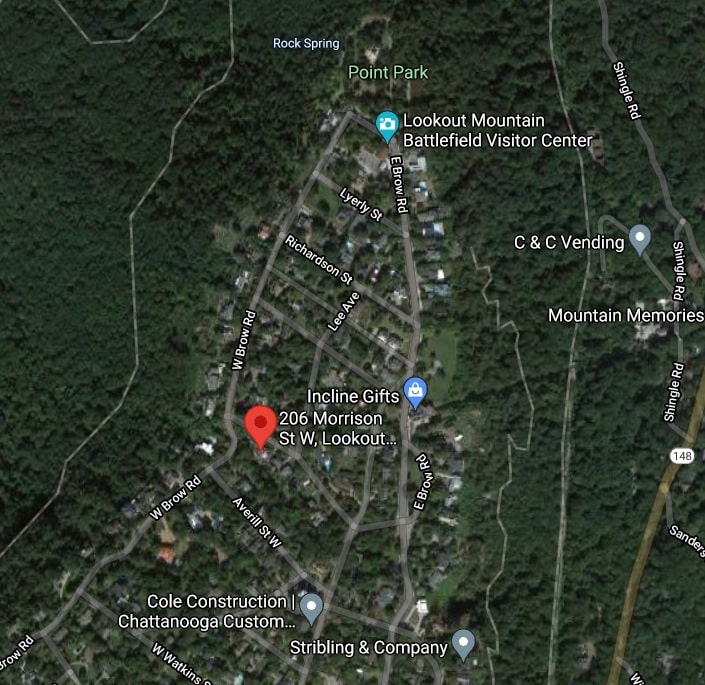 Residents on Morrison Street woke up Friday morning to the smell of smoke. When they went outside they were greeted by the sight of flames reaching nearly 40 feet high.
Lookout Mountain Fire Department was soon on the scene.
"We got a call of smoke showing at a residence around 8am this morning. Upon arrival we had a heavy smoke rolling from the attic all the way across the house."
But in order to successfully fight the flames, Lookout Mountain Fire Department soon had to call for backup.
"When we got here we went into attack mode, started fighting and calling for more assistance."
The exact cause of the fire is under investigation at this time but when I spoke to the homeowner earlier today off camera he told me that it might have all started from a spark that resulted from plugging his phone into the wall.
"At this point we're still trying to get the hotspots out and get it under control the rest of the way so we can salvage and get anything out of the house."
And salvage they did. Neighbors soon sprang into action recovering items like artwork including paintings and family photos.
Other fire departments such as Lookout Mountain Georgia, Chattanooga, and Walker County were also on scene.
"We've got several agencies here helping on this. We don't know the cause of the fire yet but when it broke through the roof we had to go into a more defensive posture while maintaining our attack on it."
Nobody was hurt during the fire, but the home was destroyed. Neighbors say that it was first built in 1933.