Groundbreaking Ceremony for Fallen Five Memorial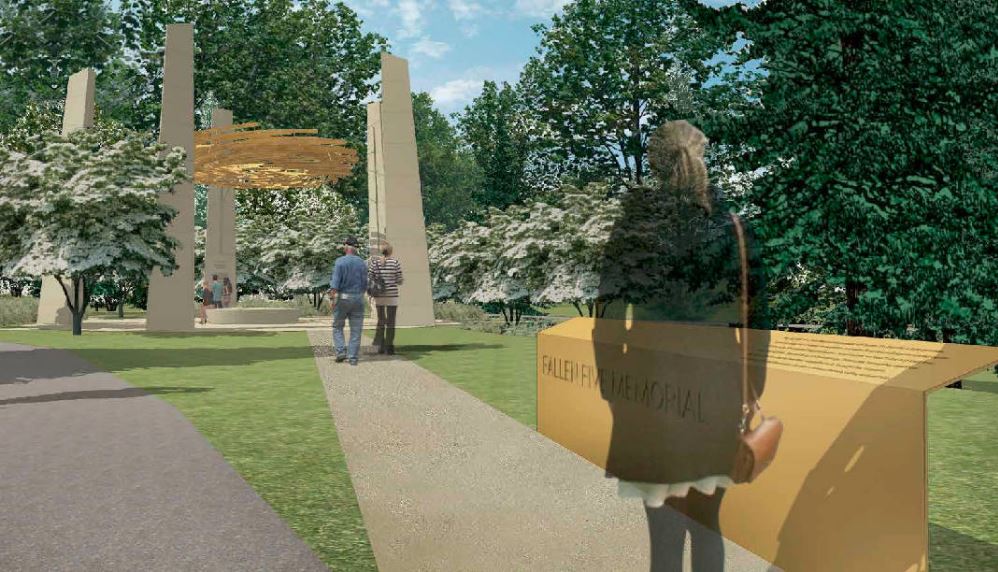 The groundbreaking ceremony for the Fallen Five Memorial: "Wreath of Honor" will be revealed Thursday morning.
The event will be at the Tennessee Riverpark at 11 am Thursday morning.
Chattanooga mayor Andy Berke and Hamilton County Mayor Jim Coppinger will be joined by the memorial artists along with military representatives and public officials for the groundbreaking.
The memorial will honor the five service men who lost their lives during the July 2015 attack at the Armed Services Recruiting Center, the U.S. Naval Operational Support Center and the Marine Corps Reserve Center.
The community is being asked by the artists to suggest thoughts and sentiments that will be cut into the metal bands of the suspended wreath.