Joseph Lipsey removed from his own company after Colorado cocaine charges
CHATTANOOGA (WDEF) – Lipsey Logistics and Lipsey Trucking are moving on without their founder.
We told you how Joseph Lipsey was charged with providing cocaine and alcohol to minors during parties at his home in Aspen, Colorado.
On Friday, his company announced a shuffle of leadership in the wake of the allegations.
"In light of recent allegations about him and his family, Joseph Lipsey will relinquish his management roles and take a leave of absence from both companies."
So Johnny Jones becomes the interim Chief Executive Officer of Lipsey Logistics and Chief Executive Officer of Lipsey Trucking.
In October, John White will replace him at Lipsey Logistics.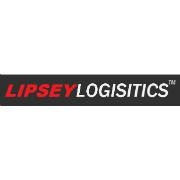 "While these allegations relate to a personal matter, Lipsey Logistics and Lipsey Trucking want to assure the public that they will have no impact on business operations. Our customers remain our top priority and we are committed to delivering the high-quality service they expect and deserve."