Firefighters battle airplane fire in LaFayette
LAFAYETTE, Georgia (WDEF) – LaFayette crews battled a fire Monday morning at Barwick airport.
Chief Stacey Meeks says they got the call at 11:40 AM.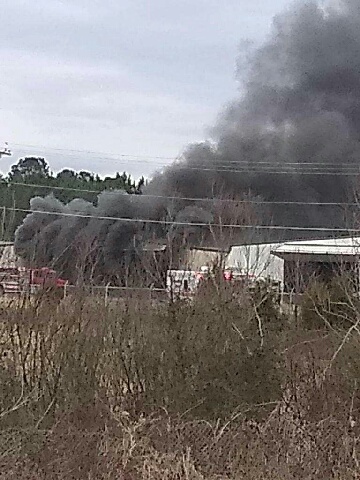 When LaFayette firefighters got on the scene, they saw heavy black smoke coming from the hangar operated by Gann Aviation.
Inside, they found one of the planes on fire.
The Chief says there were five other planes inside the building, loaded with fuel.
The firefighters kept the flames from spreading to those planes, but they did suffer extensive smoke damage.
Chief Meeks says it seems to have started with "an electrical issue and was in the hanger for routine avionics maintenance."
The airport caters to local fliers and corporate planes.
It is next to the golf course south of LaFayette.