Mayor Tim Kelly Expanding Family Forward Services with Partnership with Signal Centers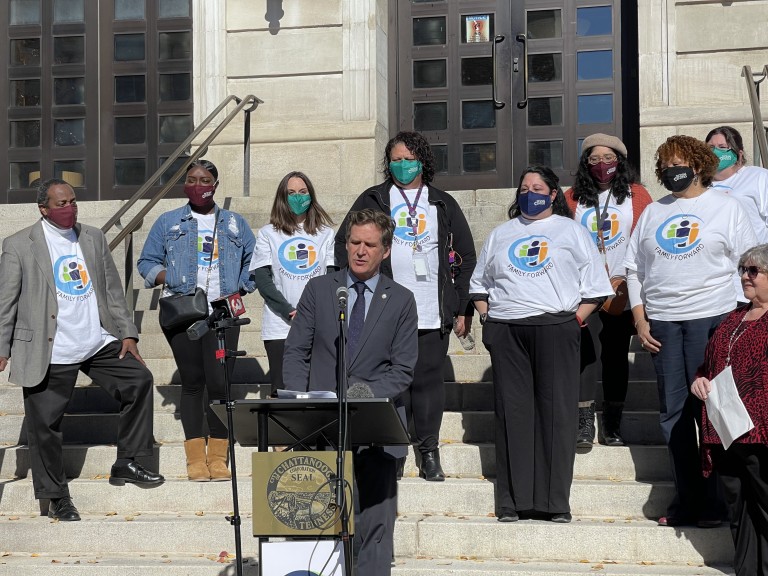 Chattanooga, TN (WDEF): "By focusing on programs and investments in young children, we as the city of Chattanooga have the potential to help break the violence of multi – generational poverty, prevent violence in our neighborhood, and ensure the young people are prepared for school and for the work place, and even embrace the lifelong love and learning," says Mayor Tim Kelly.
Mayor Tim Kelly announced today that he will be expanding Family Forward services as part of a partnership with Signal Centers.
This is in part of Mayor Kelly's One Chattanooga plan to focus on early childhood development.
Donna McConnico, CEO of Signal Centers says, "If we can build strong families and give the families the resources they need to succeed, our communities are going to be stronger too. And, that's what this partnership is about."
Family Forward, known previously as Baby University, is an early childhood program serving expectant and new parents in the cities' lowest income areas.
Since beginning in 2015, they have assisted more than 12 – hundred adults and children.
"Mainly four of the community centers where we want to invest in more services, one is Southside, one is Evandale, one is Eastlake, and one is Brainerd," continues McConnico.
"We hope to expand the participation in post secondary education because we all know you need more than a high school diploma in order to be able to provide effectively for a family," adds McConnico.
The city of Chattanooga plans to add additional services available within the community including pediatric developmental screenings, and more.
Family Forward will be receiving all donations from Signal Centers on this Giving Tuesday.