Mom To Mom: Baked Pasta
Sarah Pannell: Today on Mom to Mom, we've got a warm and cozy pasta recipe for those hectic Christmas nights. All right, moms, I'm here with Chef Kate. We are in the kitchen and it's Christmas time.
Kate Horning: I know, I can't believe it.
Sarah Pannell: Oh my goodness, I cannot believe it is already December and we are talking about Christmas yummy food.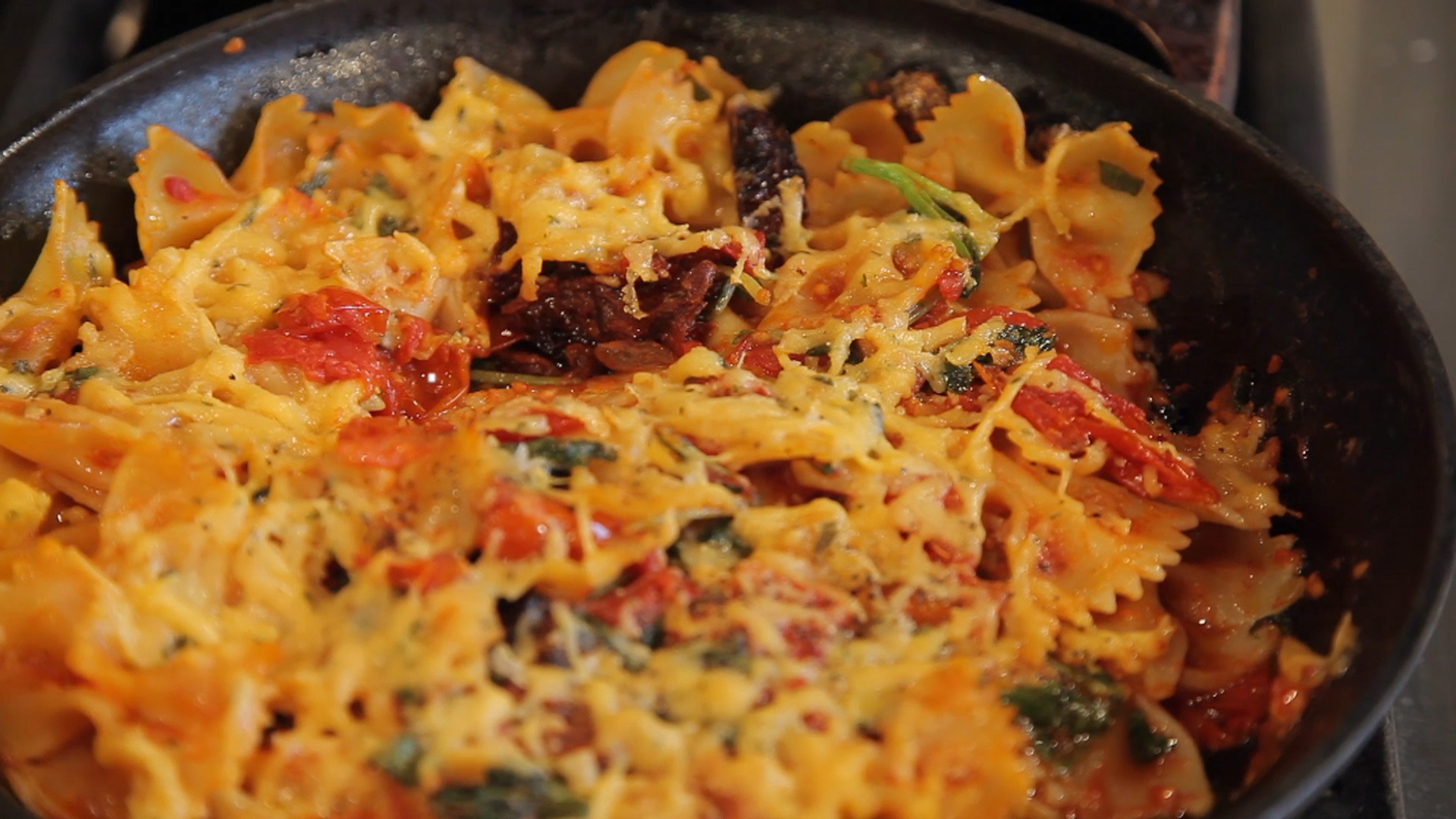 Kate Horning: Yeah, so I'm going to show you a really simple meal to make when you have a hectic Christmas day. Bring a pot of salted water to a boil and cook your pasta until al dente. Then you slice your garlic cloves. Cook them in a skillet over medium heat, about two to three minutes with a drizzle of olive oil, a pinch of salt and some red pepper flakes.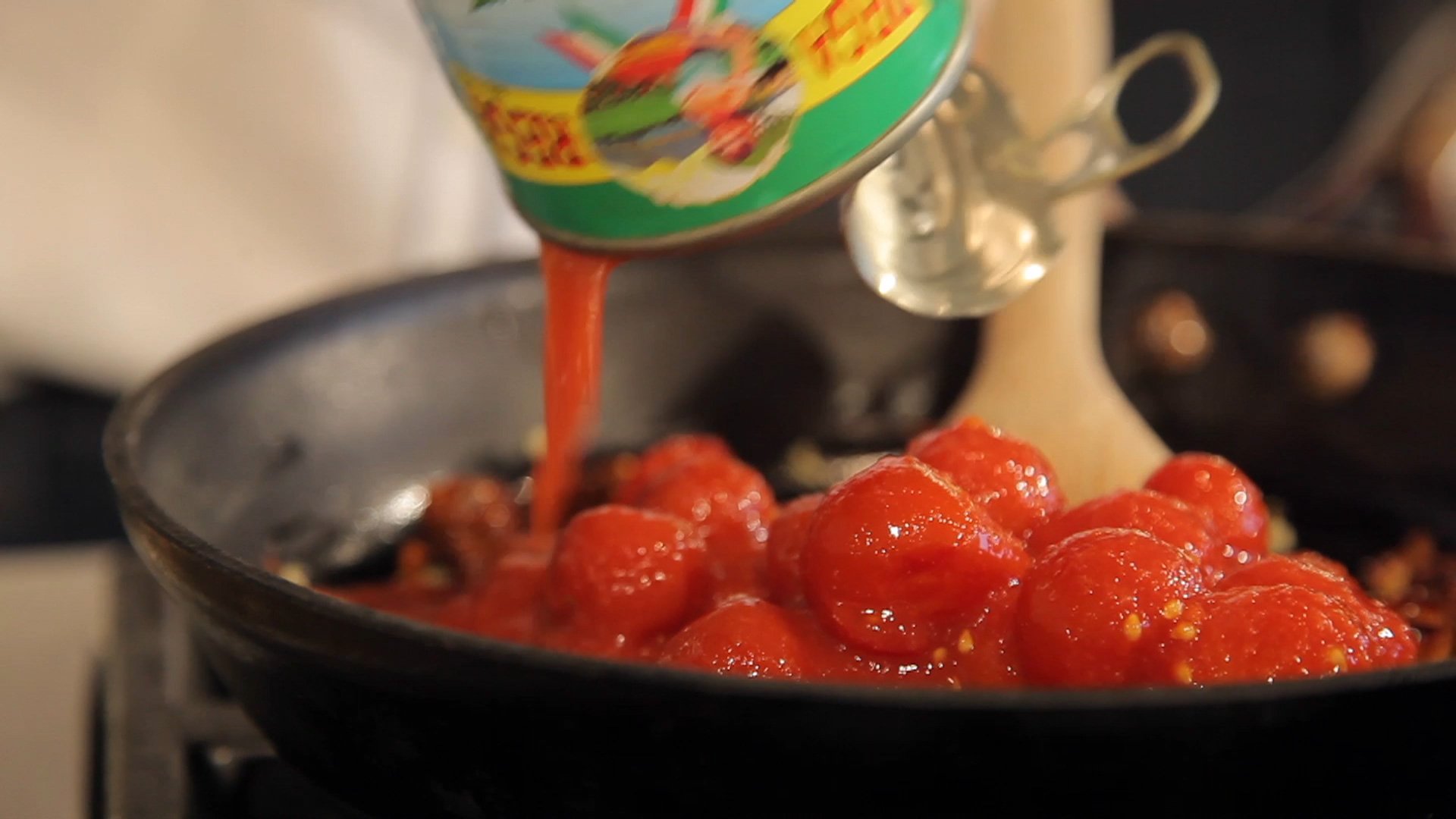 Then we're going to add in the cherry tomatoes and sun dried tomatoes and cook for a couple of minutes just until the cherry tomatoes burst. Stir in the kale and remove from the heat. Once the kale is wilted, we're going to add the pasta in, top with cheese and put into a 425 degree oven for about 15 minutes until the pasta is warm and bubbly, the cheese is melted and you can even pop the broiler on for a few minutes to crisp it up on top.
Kate Horning: I just pulled this out of a 425 degree oven and baked it for 15 minutes till it's brown and bubbly. If you like it crispy on top, you could even throw it under broiler.
Sarah Pannell: Okay.
Kate Horning: I love it because you can make everything in advance, put it in the fridge and then when you're ready to eat, pop in the oven and cook until it's ready to serve.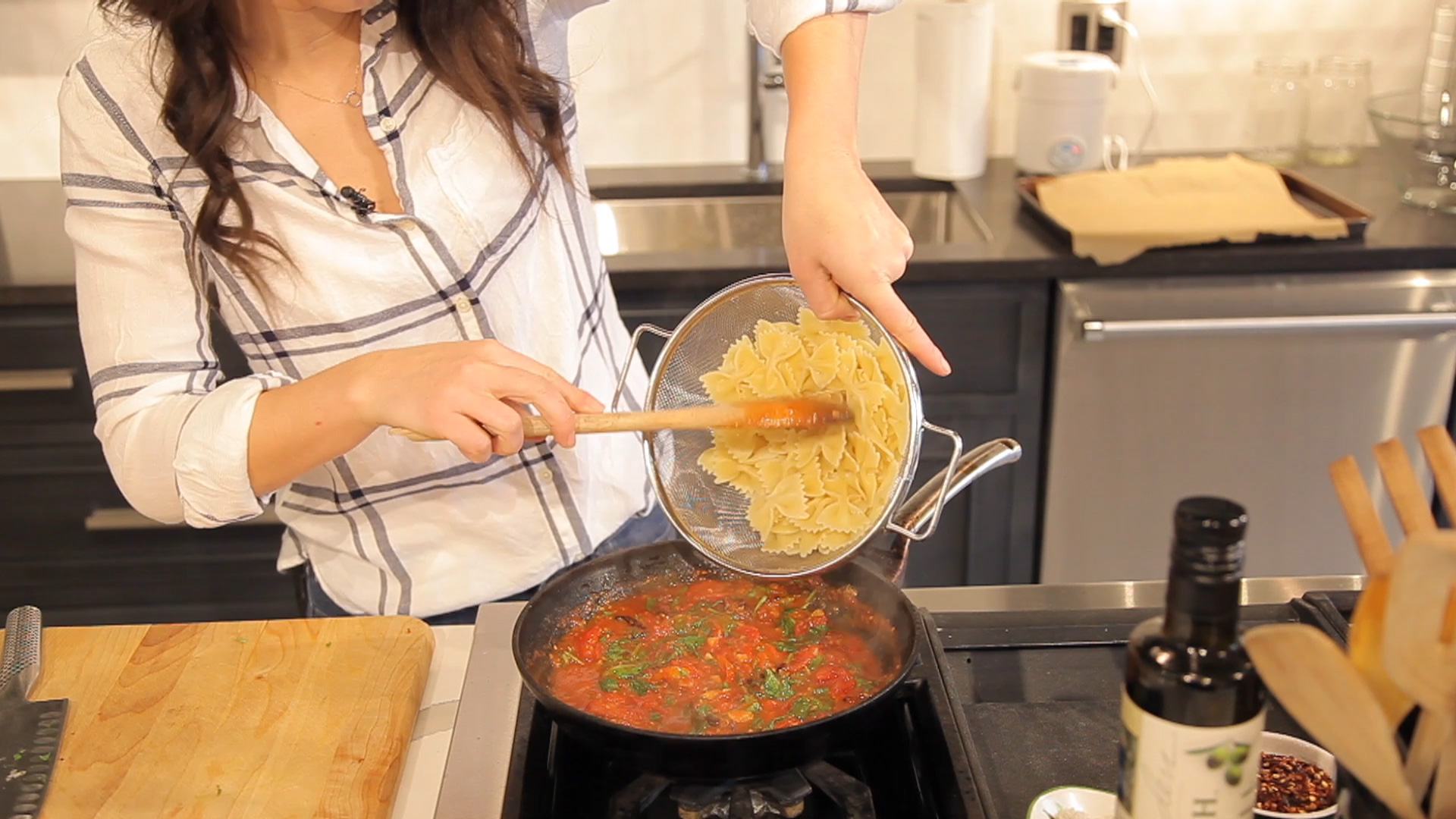 Sarah Pannell: So simple and it looks fantastic.
Kate Horning: Yes, and the kids are going to-
Sarah Pannell: All right, can we dig in?
Kate Horning: Yes. The kids aren't even going to realize there's kale in here, it's so good for them and the colors are red and green.
Sarah Pannell: Red and green.
Kate Horning: For Christmas.
Sarah Pannell: It's perfect. All right, moms, connect with me on Facebook for this recipe and more, and Merry Christmas.