Mom to Mom: How to Get a Full Body Workout
Fitness expert Valerie Smorol has a full body workout that you can do right from home using resistance bands. Mothers can do these exercises whether they're pregnant or not.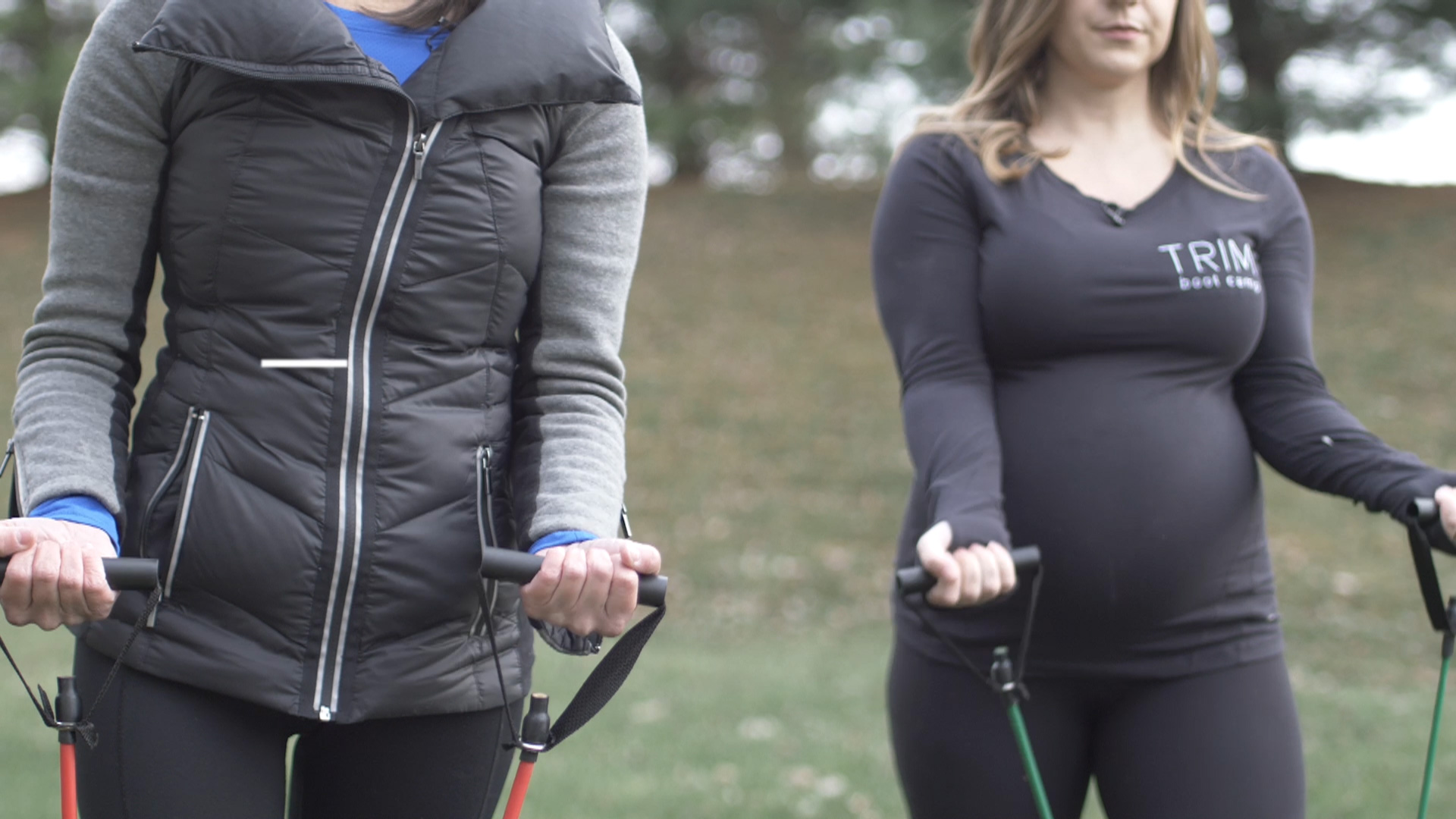 First, work with the squat or for the more advanced way, go over the shoulders. Do about 3 sets of 12.
Next, work on the hamstrings a little bit and work some of the back of the shoulders with a dead lift and up right row. So you're just gonna go down, you're gonna lose resistanct which is fine. You're gonna come back up. One motion. Elbows going up.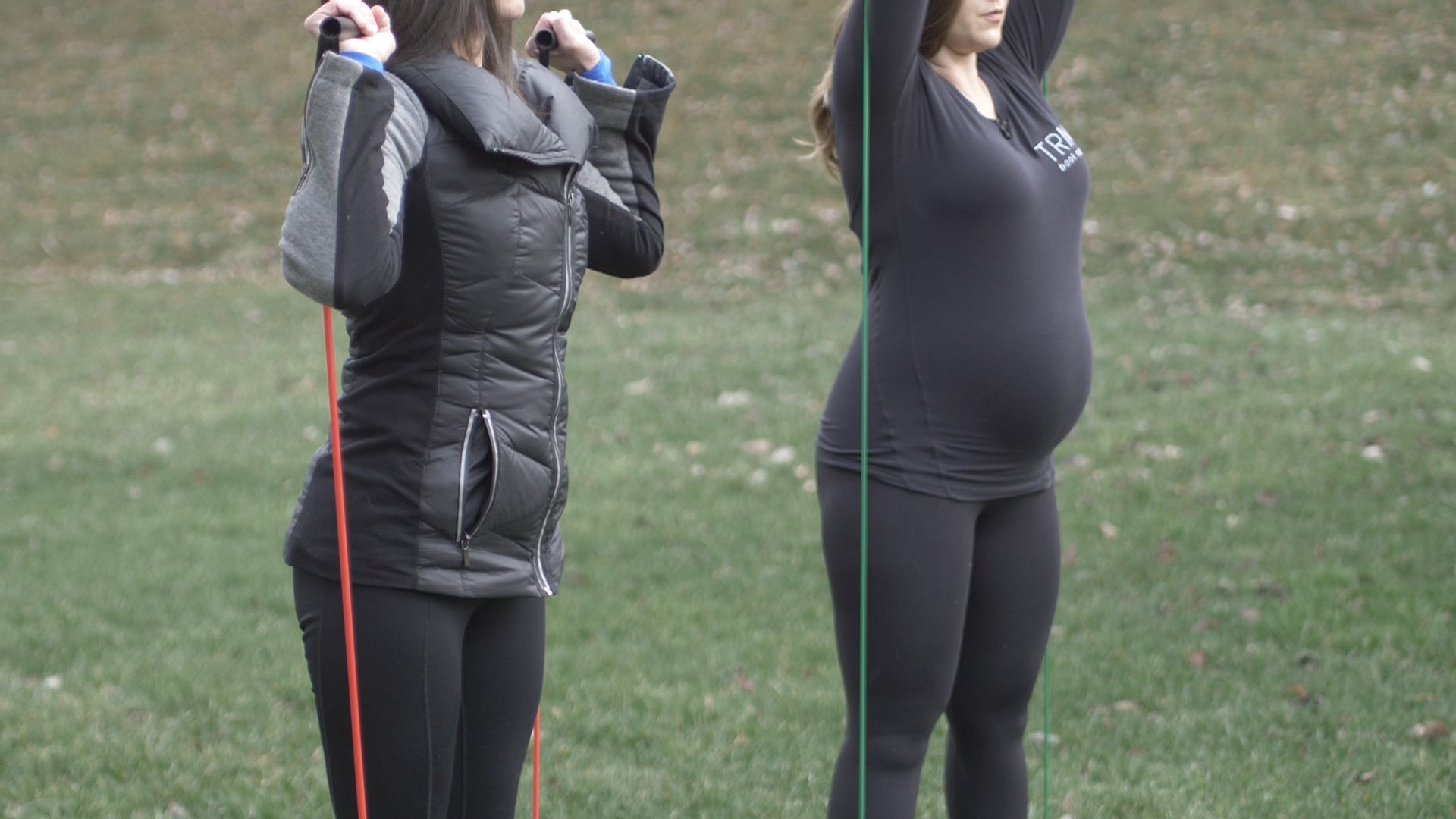 Next step is more of a posture but still really good for your upper back. You're just gonna put your hands over your head, have it pretty tight. And you wanna just pull down like you're pulling your elbows back together.
The last one's just gonna be very simple. It's a bicep curl. You can do this anywhere as well with just a resistance band. So when you do a bicep curl, always do one that goes forward and then bring the elbows out.
These are all great workouts right from home. Easy to do with kids around, being pregnant, whatever.
Visit our Mom To Mom page for more stories or visit the Mom To Mom Facebook page.