Mom To Mom: Make a Salad Jar for Lunch on the Go
Sarah Pannell: Hey moms. Today on Mom To Mom, we've got a quick and easy lunch with salad on the go. This is so simple.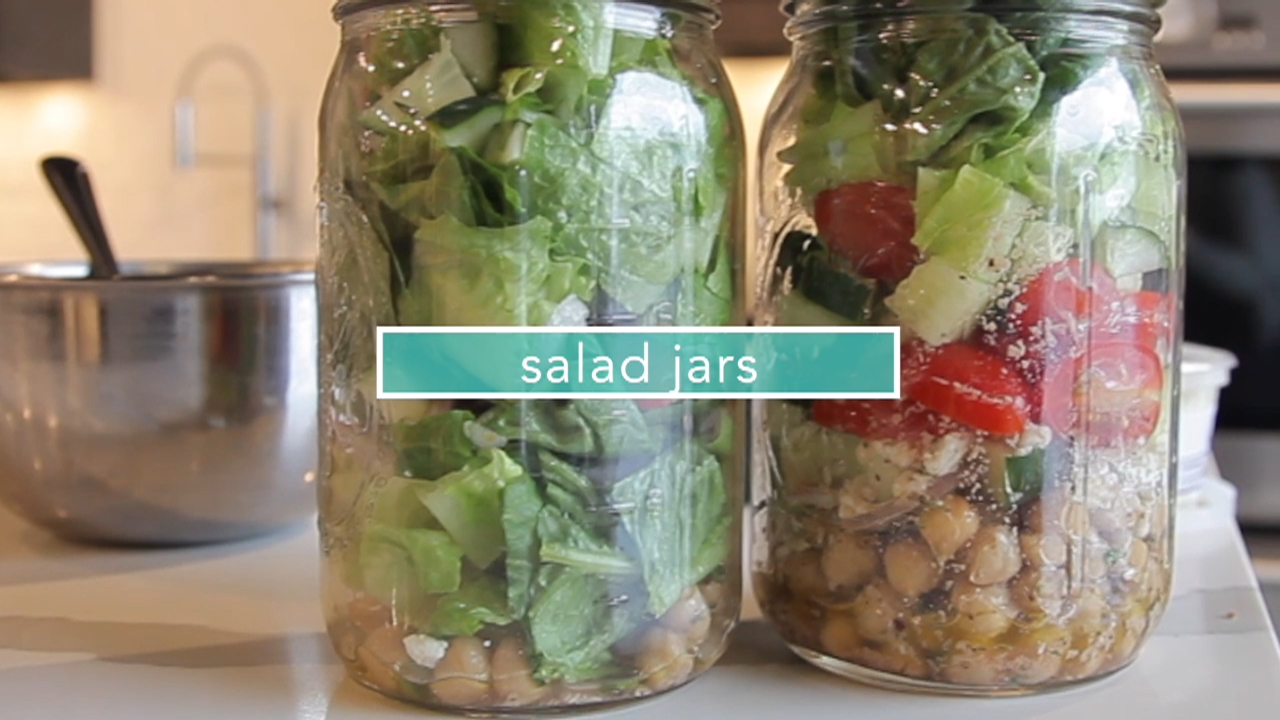 Chef Kate: Yes, it's perfect for busy moms on the go. That are eating in their car, it's healthy. You're not going through the drive through.
Chef Kate: I'll show you how to make it. Yes, because we're always on the run. Always. Right, yeah and i love this because you can prep it in advance and it doesn't get soggy because we're going to put our dressing on the bottom. Okay. So we're going to start with chick peas on the bottom. Okay. And we're going to go feta, tomatoes, cucumbers, shallot and then top it with romaine and put our little lid on and fridge ready to go.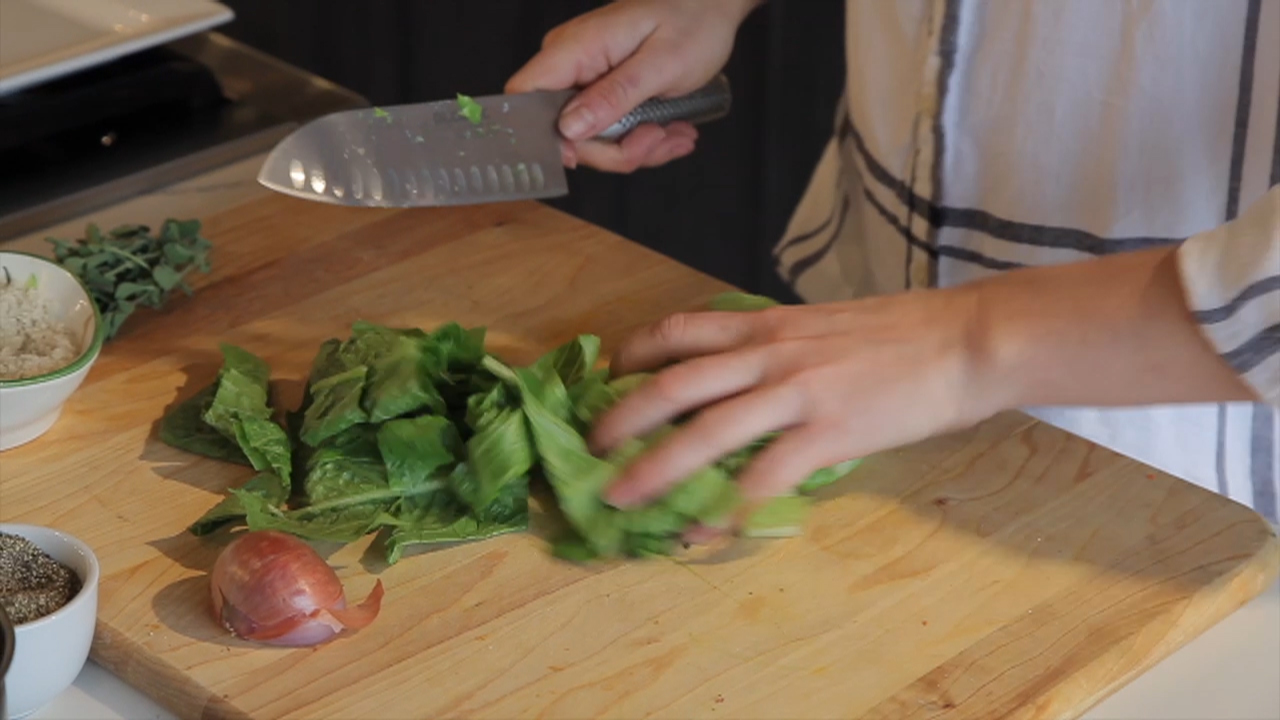 Sarah: I mean so simple. So lettuce now.
Chef Kate: Yeah, you cold do that or feta cheese.
Sarah: Okay. I mean it depends on what you want on your salad really. You can get as creative as you want.
Chef Kate: You can have shredded chicken. It's really what you enjoy. But the big key is keeping the dressing on the bottom. Then you just dump it out when you're ready to eat it.
Sarah: Exactly. That's perfect. That's what I like. That was so simple and I love that you can just take it with you on the go.
Chef kate: Yup it's perfect. And you can make these for the whole week. Like i said with the lettuce at the top, yes, it doesn't get soggy and you just grab, put it in your bag and go.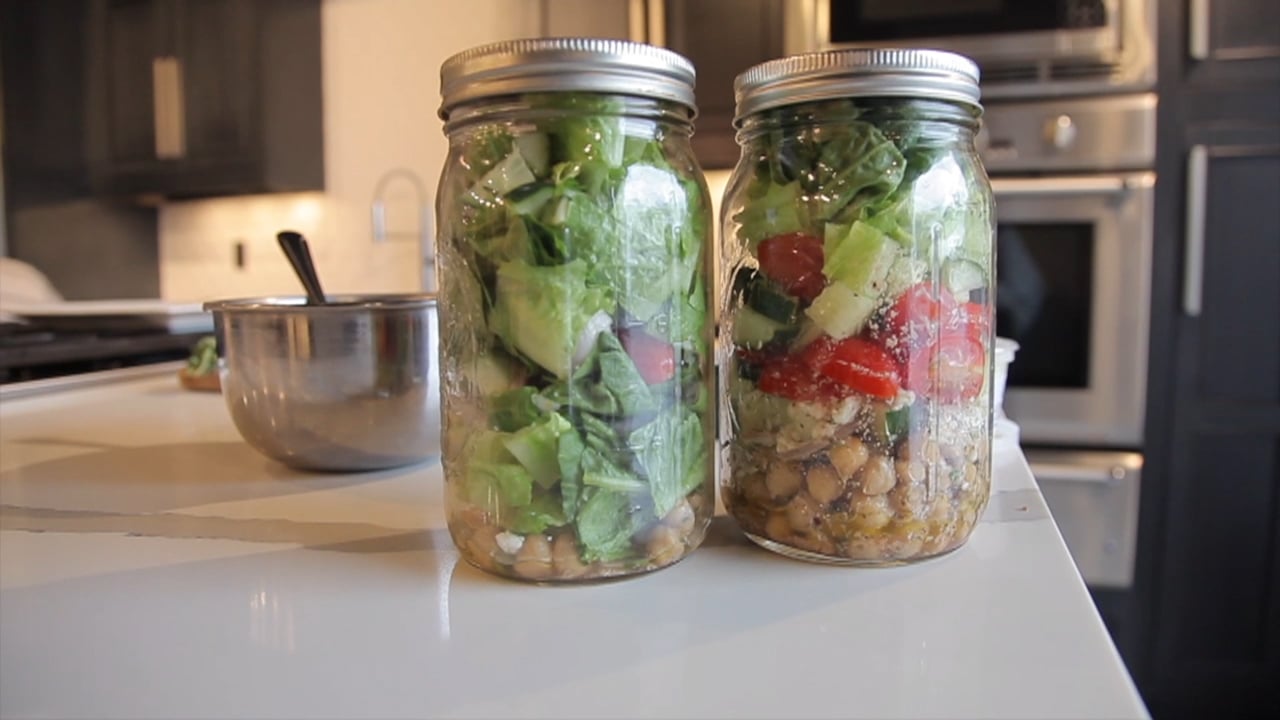 Sarah: I love it. So perfect. And it's healthy. Yeah, because so often moms are just going through the drive thru. It saves money and it's better for you. Exactly.
Visit the Mom To Mom page for more stories or visit the Mom To Mom Facebook page.