Mom To Mom – Mason Jar Salad
Today on Mom to Mom we have a healthy on the go lunch option. As a working mom of three it's hard to come up with these go-to healthier lunch options so I'm actually joining with my good friend Amanda Nighbert who is a registered dietician.
We're making Mason jar salads and they're so simple to put together. So you're going to start with your dressing down at the bottom and then you're going to add your heartier vegetables because they actually soak up the dressing and make it super yummy over the days. These stay fresh in your refrigerator for four days, four or five days. Then you're going to add your lettuce. It makes a little bit of a mess but it's fun. Look how colorful it is.
Add your protein right on top. You're going to seal this bad boy with your lid. Stick it in your refrigerator, grab it every morning. You're out the door with a fun salad.
So chopping up all the veggies gives you a little bit of time but then you can just line up your Mason jars, you can make it. This salad will cost you maybe $4 where a salad from a restaurant would be over $10.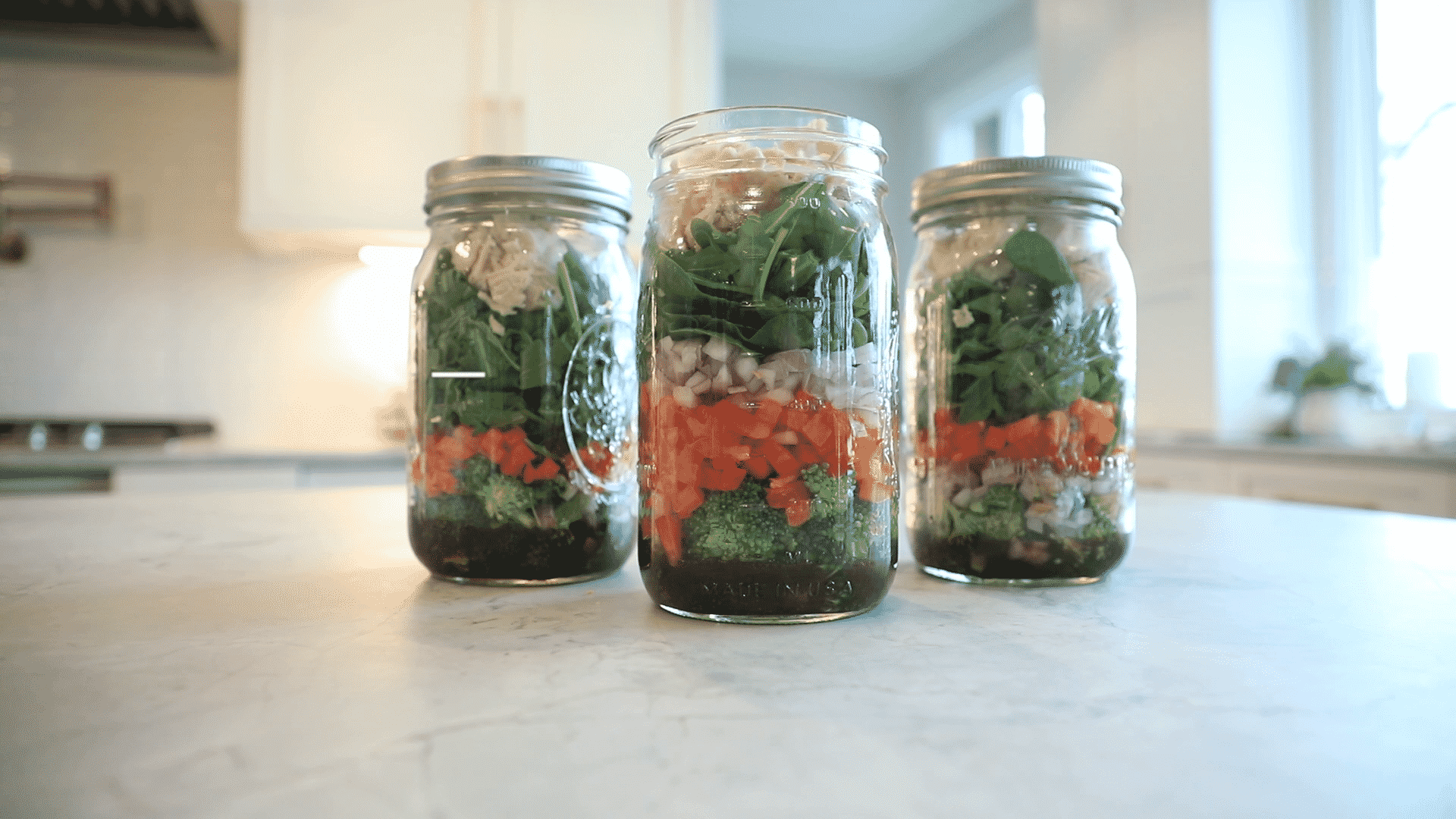 You can do this on Sunday meal prep it all. This is a great option. I appreciate it. Thank you so much Amanda. Now, if you would like more ideas you can always follow her on her Instagram @ Amanda Nighbert.
Moms, we'd love to hear those ideas that you have with your kids. You can always post them to our Facebook page, and be sure to check out our Mom To Mom page for more tips.