Mom to Mom: Road Trip Activities
Summer is here, and we've got vacations. As we all know, road trips and kids do not go hand in hand. It's more the parents asking "Are we there yet?" than the kids. So let's just jump into what I have found works for my road trips.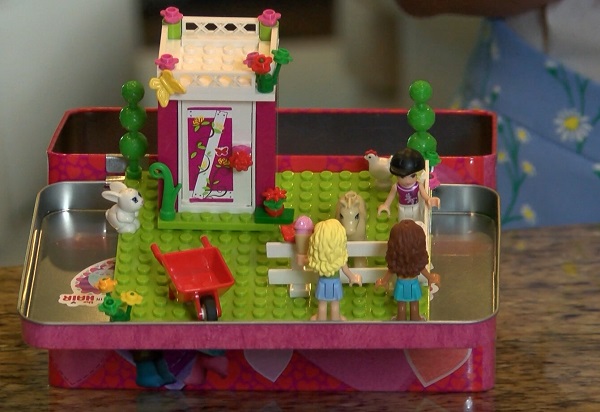 The first thing that I have found that works really well with our road trips is this little Lego box. It's a little tin lunchbox that you fill with Legos, and everything that you see here can be fit inside this little lunchbox. Keeps your car a little bit cleaner, you won't have toys strewn out all over the place, and on the road trips they just take out their little base plate here and they can take out their Legos and create and use their imagination.
The second thing is this little baking sheet, and this can be used for all sorts of different things. Not only can they eat on it if you're eating in the car.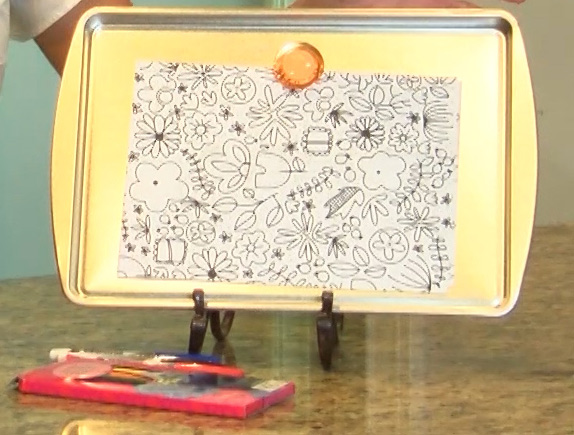 They can use it as a tray, or you can also use it with a magnet for their coloring. That way it's not shifting all over their lap. And you can also use this as a dry erase board.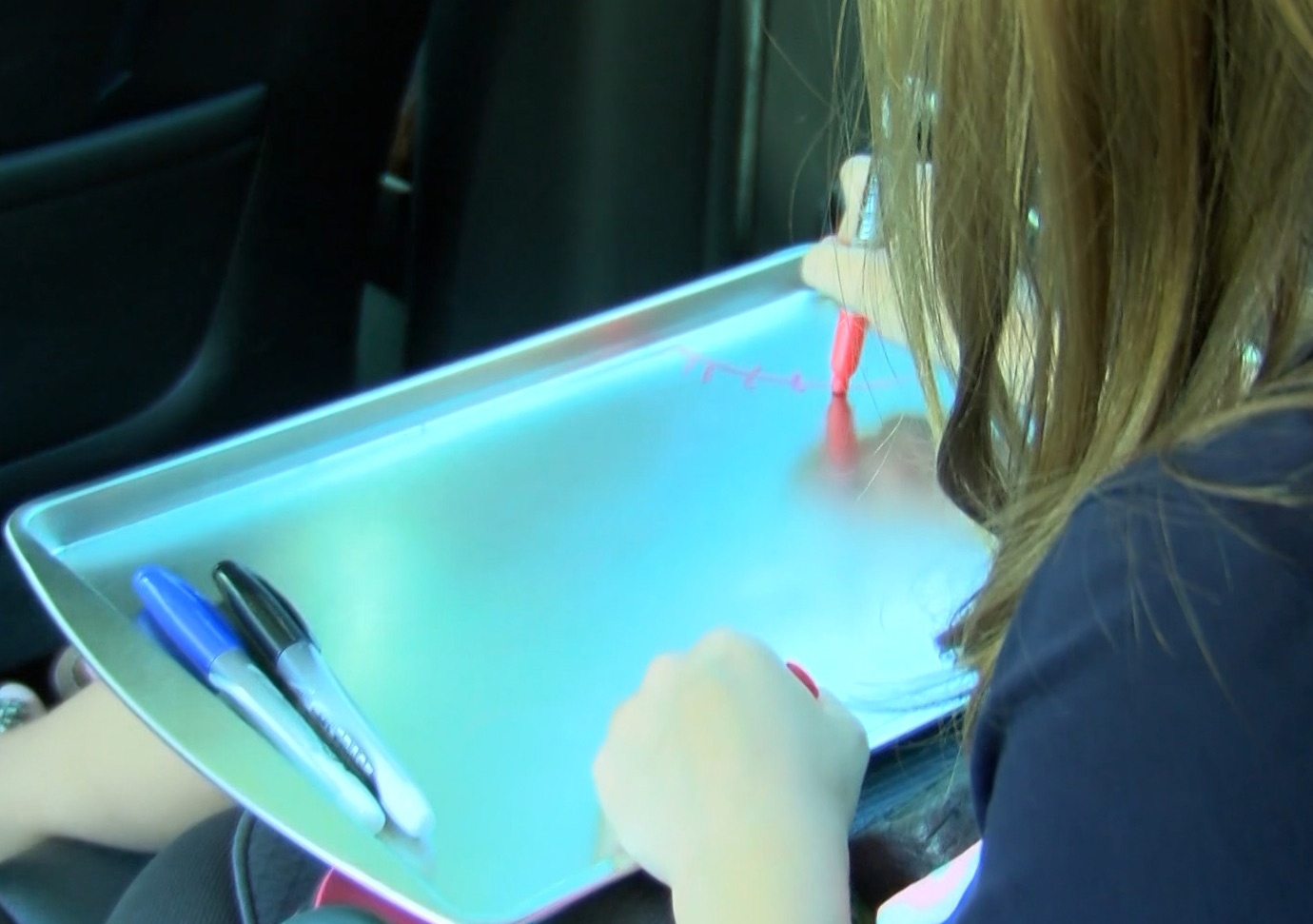 You can take the dry erase marker and write on it, draw on it, use their imagination, and it just wipes off super easy, and it keeps your car clean.
– Sarah Pannell
If you have a Mom to Mom topic you'd like to see, submit it at our Mom to Mom page.