Monday COVID-19 Case County
NOTE: The Hamilton County Dept. of Health is sticking by their number of just 8 confirmed COVID-19 cases in the county. They are talking to the state about their report of 12 cases. They say state officials admit they may have duplicate numbers. So we are changing the number back to 8.
_____
NOTE: We get messages about why we're not reporting the cases in their local hospital. The way it works is there is no "verified case" until a state or local health department reports a positive test. That does NOT mean that there aren't people in your hospital who are being treated for COVID-19. But they don't "count" until the test comes back positive & is reported to the health department. This system may seem slower, but it helps reduce rumors, which have been rampant. Again, there is a big difference between people being treated for symptoms and people who actually test positive. (In Hamilton County alone, 160+ tests have come back negative compared to just 12 positive tests)
NATIONAL
Cases 33,404, 400 deaths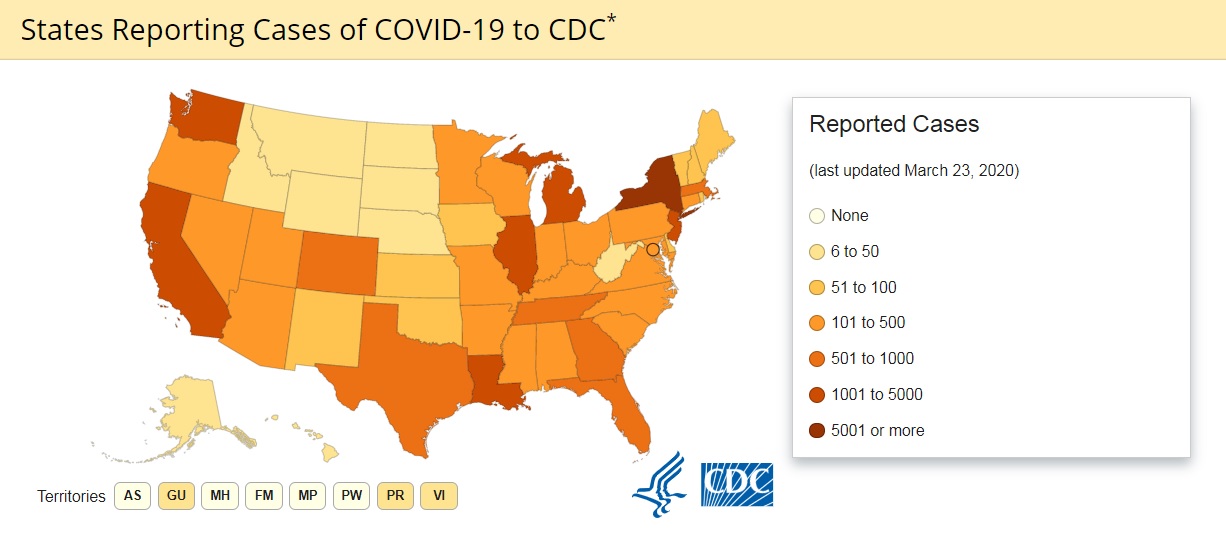 TENNESSEE
Cases 615, 2 deaths. No new cases in Hamilton County today.
Cases in our area so far:
Hamilton (Chattanooga) 8
McMinn (Athens) 2
Bradley (Cleveland) 1
Marion (Jasper) 1
Cumberland (Crossville) 2
Monroe (Sweetwater) 2
Franklin (Winchester) 1
GEORGIA
Cases 772, 25 deaths (both up today)
Cases in our area
Whitfield (Dalton) 2
Catoosa (Ringgold) 1
Chattooga (Summerville) 1
Gordon (Calhoun) 5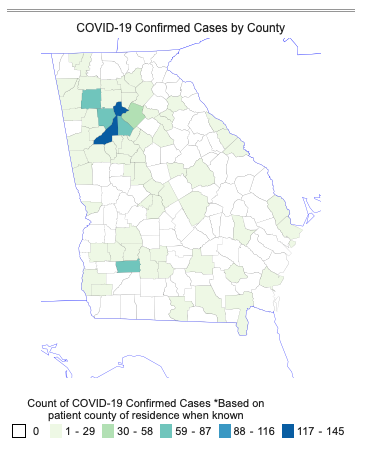 ALABAMA
Cases 167, 0 deaths. 17 cases now in Huntsville.
Cases in our area
Jackson County (Scottsboro) 1. Dade County officials say the victim is from Bryant, AL, with is on the Tennessee & Georgia lines.
NORTH CAROLINA
Cases 297, 0 deaths.
Cases in our Area
Cherokee (Murphy) 4