New outrage as Spain bails "Animal Pack" in sex abuse case
MADRID — A Spanish court triggered a new wave of outrage Thursday by granting bail to five men acquitted of gang rape and convicted instead on a lesser felony of sexual abuse. A court in northern Spain set bail at 6,000 euros ($7,000) each while the men's appeals against a nine-year prison sentence handed down in April are considered, Spanish news agency Europa Press and other national media reported.
Court officials were not immediately available for comment. It was not clear when the men might leave prison.
An 18-year-old woman said she was attacked during Pamplona's famed San Fermin bull-running festival in 2016 as she returned to her car.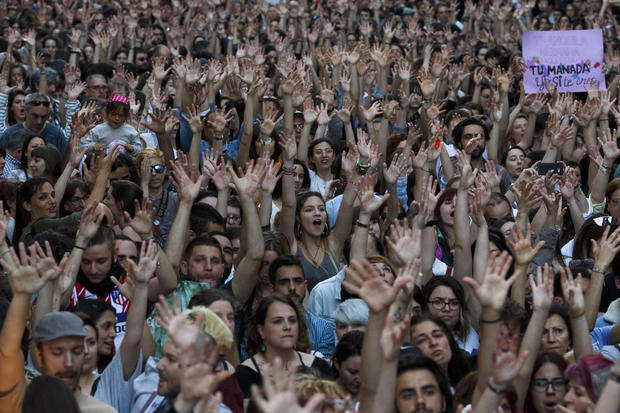 Getty
Prosecutors said the men filmed their attack and boasted about their actions on a WhatsApp group named "La Manada," or "The (animal) Pack."
Women's rights groups, equality campaigners and other activists called for protest marches in Pamplona and Barcelona later Thursday and in Madrid on Friday.
Marches after April's verdict brought tens of thousands of protesters into the streets.
© 2018 The Associated Press. All Rights Reserved. This material may not be published, broadcast, rewritten, or redistributed.