News 12 Then: Remembering the first version of the Scopes Trial play
DAYTON, Tennessee (WDEF) – The Scopes Trial Festival continues in Dayton this weekend with the annual re-enactment of the 1925 trial.
For more than 30 years, the city has put on a variety of changing dramas to bring back the historical moment in the same court where it took place.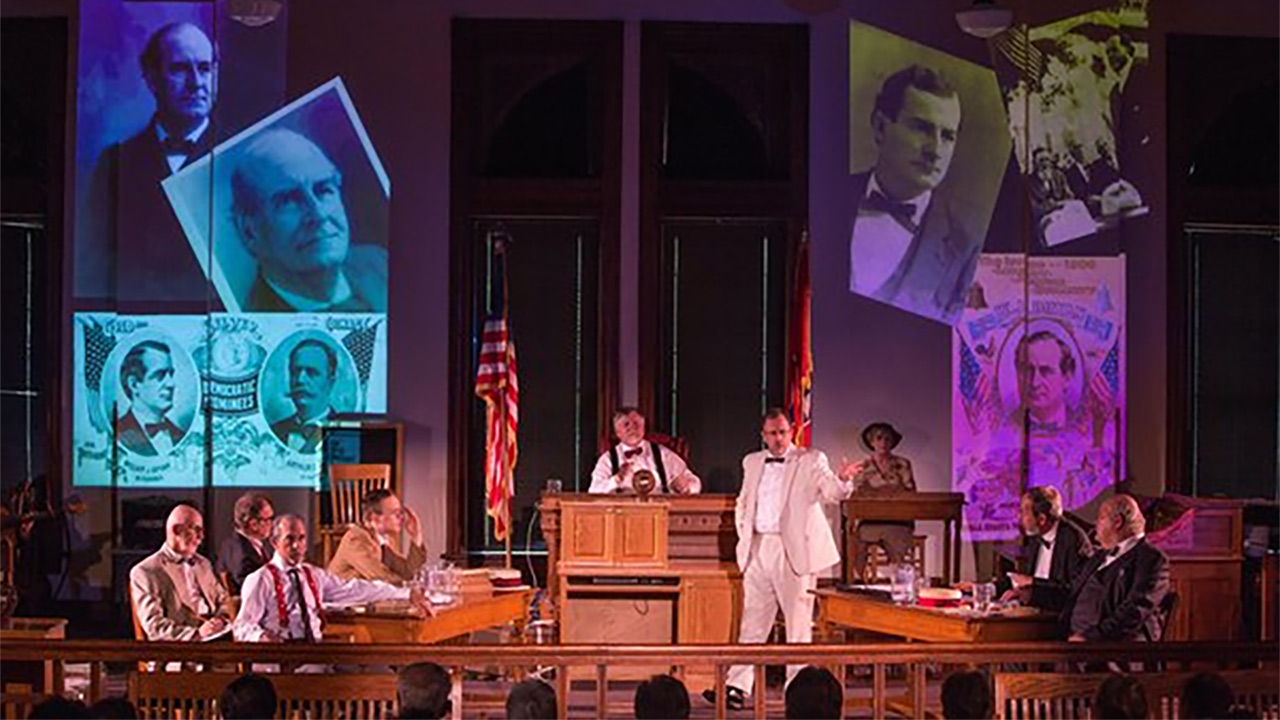 This year's edition is called Front Page News, a mix of drama and music.
There are performances on Sunday, July 22nd, Saturday July 28th, and Sunday July 29th.
You can get ticket information here.
The original idea for presenting a Scopes play was to do a more historically accurate version than the one in the movie Inherit the Wind.
From our Archives, we go back to that original inspiration 30 years ago in 1988.