North Korea to make a show of nuclear test site shutdown
About two dozen journalists from the U.S., U.K., China and Russia arrived in North Korea on Tuesday to witness the planned dismantling of the isolated country's primary nuclear test site. CBS News is the only U.S. broadcast network in North Korea to witness the shutdown of the Punggye-ri site in the northeast of the coutry.
The highly publicized dismantling of the plant, and the invites to foreign journalists to witness it, comes as North Korea lashes out at the U.S. and South Korea over long-scheduled joint military exercises, and at the U.S. for taking credit for the diplomatic breakthrough. Remarks by senior members of the Trump administration about how any theoretical denuclearization of North Korea could play out also angered the Kim regime last week.
A new North Korean state media commentary out Tuesday morning reads in part: "dialogue and saber-rattling can never go together" and will "chill the atmosphere" before the planned June summit between President Trump and Kim Jong Un in Singapore.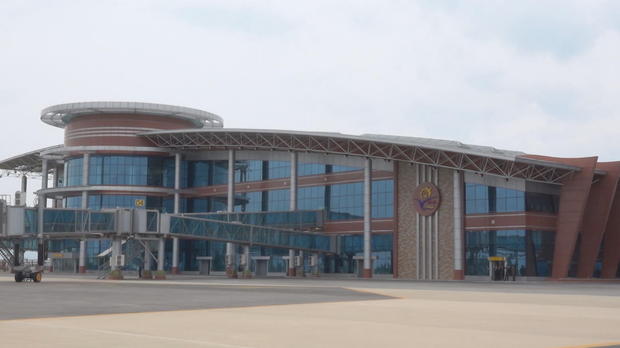 CBS News
CBS News correspondent Ben Tracy offers a firsthand account from inside North Korea, ahead of the scheduled trip to Punggye-ri:
We have just landed in Wonsan, North Korea. This is on the country's east coast and as you can see back over here this is a massive and modern airport. They have spent a lot of money here because they are trying to turn this part of North Korea into an international tourist destination

The North Koreans built this airport a couple of years ago but it's really never been used, so all of this is being done for our arrival — the people who are working, the magazines, the North Korean flags they are selling. Once we leave we assume most of this will be shut down.

The reason we are here is to witness North Korea shutting down its nuclear testing site. That site is in a very mountainous part of the country and we are told we may begin the journey there Tuesday night. The trip will take 11 hours on a very slow moving train, four hours in a bus and then a one-hour hike to the site. We don't yet know if, in addition to journalists, North Korea has invited in any experts to witness what they claim is the closure of this nuclear facility.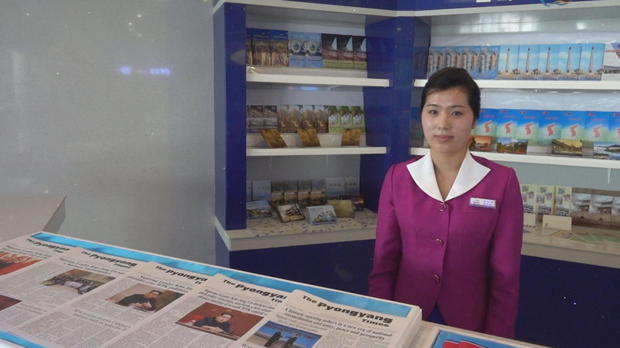 CBS News
In the U.S., President Trump will meet with South Korean President Moon Jae-in Tuesday. Moon, who arrived in the U.S. Monday night, is expected to do damage control with the June summit between Mr. Trump and North Korean leader Kim Jong Un in question. This will be the third time the two leaders speak in person.
© 2018 CBS Interactive Inc. All Rights Reserved.