VIDEO: Overnight fire intentionally set at Whitwell High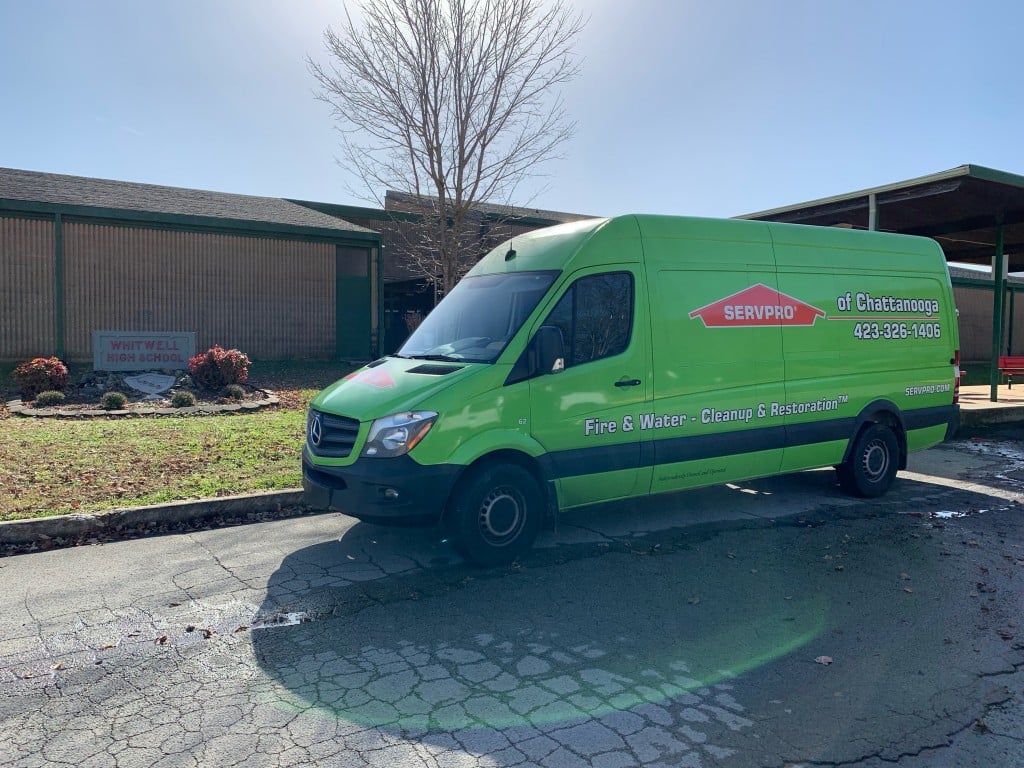 WHITWELL, Tenn. (WDEF) — Whitwell police and fire departments responded to a fire alarm at Whitwell High School at 2 a.m. CST Sunday morning.
When a WPD officer arrived on scene, he said he could see smoke and flames inside of the school. Whitwell fire arrived minutes after and quickly extinguished the fire.
DO YOU KNOW THIS MAN? This is the suspect in the @WhitwellHigh overnight fire. Contact Whitwell PD with information. pic.twitter.com/opDB0mb7TU

— Angela Moryan (@SidelineStormer) December 2, 2018
After an investigation, police obtained video evidence of a male subject spilling an accelerant around the hallways of the school. Police believe the suspect used gasoline after breaking into the western end of the building.
The fire damage was minimal, according to Whitwell Police Chief Nathan Billingsley. However, there is smoke damage and strong smells of the gasoline — all of which a cleaning crew is repairing Sunday.
Chief Billingsley expects the clean-up to be done late Sunday afternoon or early Sunday night.
Whitwell High is expected to be open as normal Monday, according to the chief.
MORE VIDEO: The suspect is seen spilling accelerant throughout the @WhitwellHigh hallways. pic.twitter.com/G9JQ7pBDWy

— Angela Moryan (@SidelineStormer) December 2, 2018
Chief Billingsley credits the quick response from the fire department for the minimal damage to the building.
Authorities are offering a $1000 reward for any information regarding the incident or the suspect.
A $1,000 reward is being offered for information leading to an arrest. @WhitwellHigh pic.twitter.com/C2GUKIaHRN

— Angela Moryan (@SidelineStormer) December 2, 2018
This comes the night after the Whitwell Tigers football team brought home the 1A State Championship trophy.