People Protest Closure of Tent City, City says placement will take time
CHATTANOOGA, Tenn. (WDEF)- A group of citizens says a homeless man froze to death while waiting for housing after Tent City was shut down.
City officials came out on to these steps where the people were protesting… they say they are working on it.
The group says that with the recent death of a member of the homeless community, they want to know that the city is stepping up and doing everything they can to place them in housing.
In front of city hall Friday, a few people gathered to get the Chattanooga city officials attention about the process to house those displaced homeless people who were living in Tent City.
Darrell Dudley says, "No answer so far has been a good answer."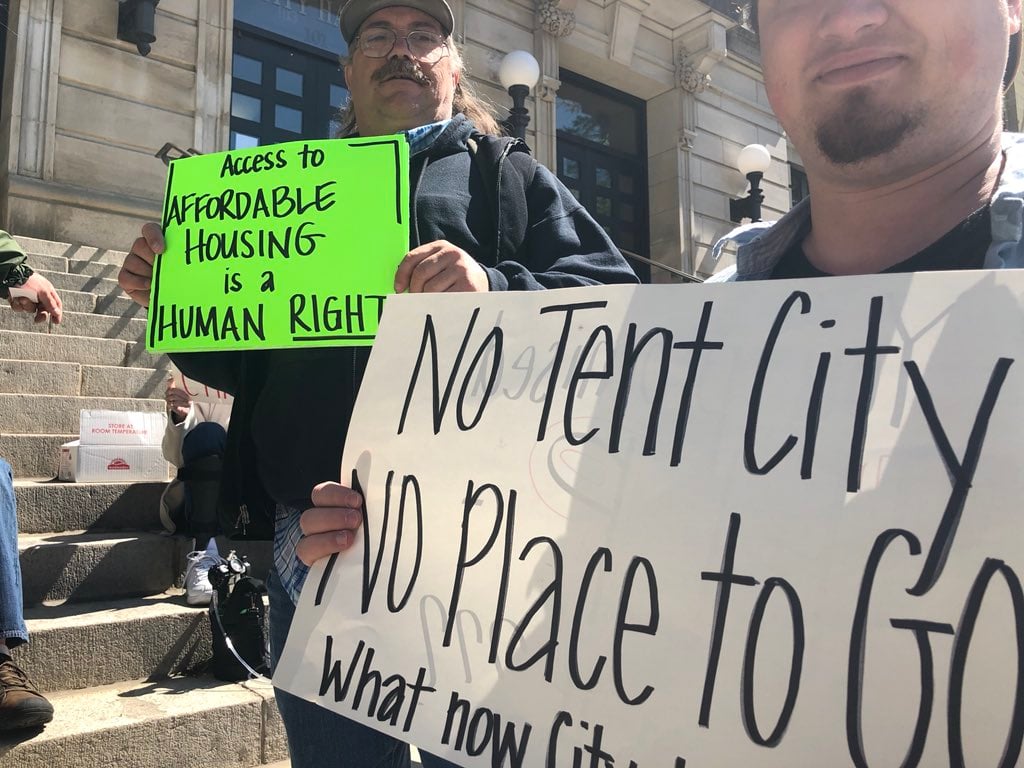 Answers that city officials say are coming….. just the solution isn't one that can happen overnight.
Sam Wolfe says, "The city is committed to trying to find permanent housing for as many people as they possibly can in this situation."
The group says they are upset because a man recently died from freezing to death while waiting for placement.
Group protesting tent city closing and asking @Chattanooga_gov for answers of when everyone will be housed. @wdefnews12 pic.twitter.com/rGdgcSKxEC

— Amber Worthy (@AWorthyNews) April 20, 2018
Wolfe, the Homeless Program Coordinator, says they have received 83 applications so far and one more making 84 while the group was protesting.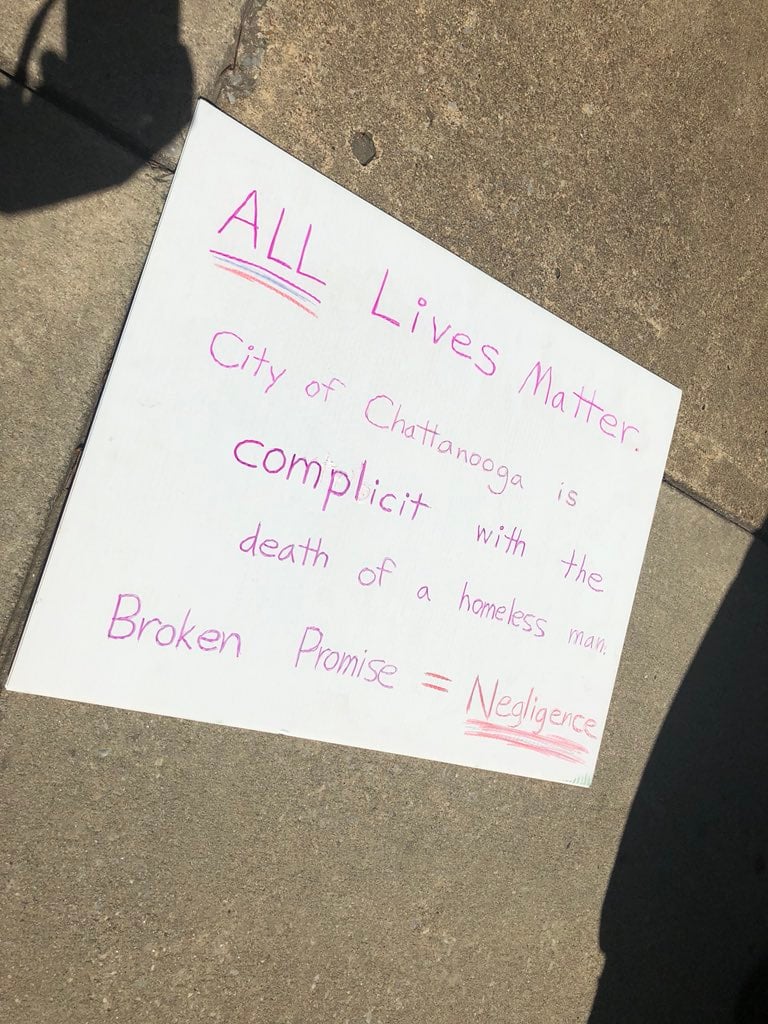 "This is a human life, I mean I get city budgeting and priorities, but when you have a man within your child that died because of lack of planning and broken promises, then we need to hold the city government and the city council accountable", says volunteer Benjamin Bell.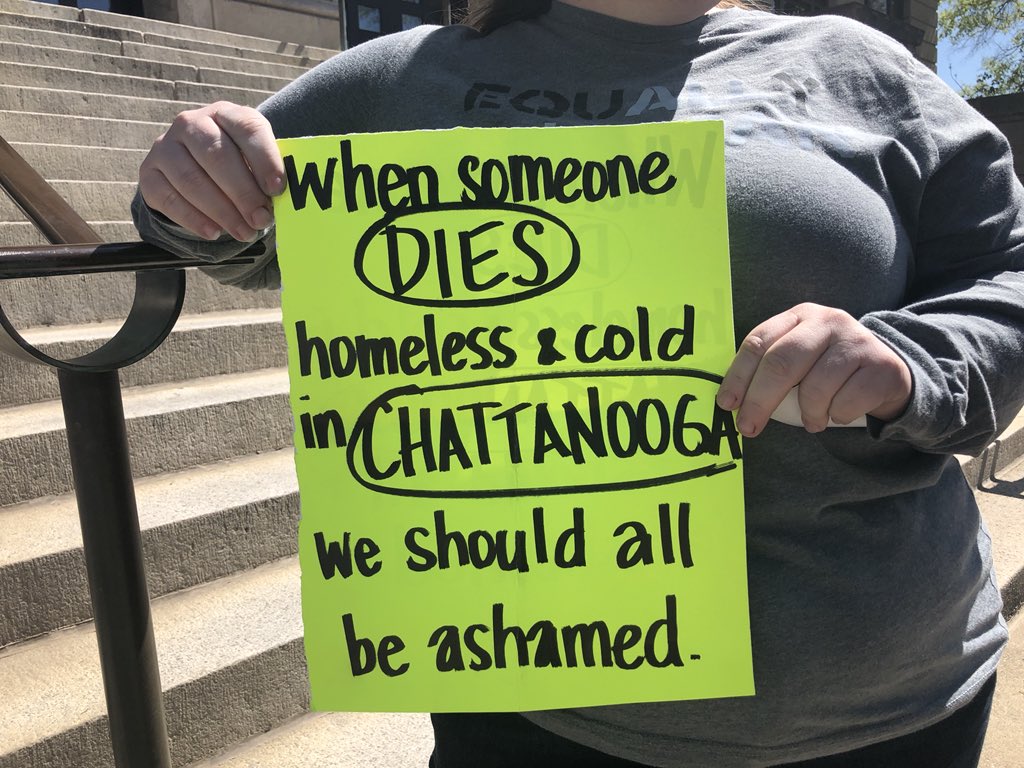 Heather Blair says, "If you don't have a place to go, if you don't have a place to leave your backpack, it is really hard to get a job and right now they don't have tent city, they don't have any place to leave their stuff. People know when you roll up to get an application, if you're carrying all your things, then you're homeless."
The group also talked about the recent push to steepen the punishment for panhandlers.
Dudley says, "Arresting them and having them have to pay a fine on top of it, they will have to panhandle to pay the fine. Where is the sense in this."
They believe that there is another solution worth exploring.
"I've heard this city has a lot of vacant buildings that are just sitting there, I don't see how that would heart for those to be a temporary shelters until they can find a permanent place for people," says Dudley.
They plan to attend the city council meetings in hopes continuing to put the pressure on officials about the timeline these placements.