ONLY on 12: Police, Fire train together on active shooter response
CHATTANOOGA, Tenn. (WDEF) – Two agencies right here in Chattanooga are changing the way they train for active shooter incidents.
It's now been one year since the school shooting in Parkland Florida that made national headlines.
Rusty Morrison says, "basically in these incidents, in the past, the police will go in and it does take a long time to clear the building, and we didn't feel comfortable in the past with the way that we were operating, bringing in an unarmed firefighter or medic to provide medical care."
Before, police officers would be trying to do their jobs and trying to provide medical care as well. Officers will still do that, but now they have a little help.
Bryan Wood, a Police Academy Instructor, says, "studies have shown that some of the active shooter events that are taking place that it's taking way too long for medics and/or fire personnel to get inside of a building and stop bleeding. And peoples lives probably could've been saved."
This integrated training is fairly new for law enforcement & pretty cool. The goal is to lower the medical response time for an active shooter situation! @ChattanoogaPD + @ChattFireDept are among a few other agencies in the nation.
Full story will be here: https://t.co/VoQR4mpeAK pic.twitter.com/DNBicnoO7v

— Amber Worthy (@AWorthyNews) February 13, 2019
Chattanooga Police and Chattanooga Fire are two of a few agencies in the nation with new, integrated training, walking step by step through how they will get EMS in to bring victims out, while also making sure that the firemen move swiftly and safely through an active scene.
Wood says, 'That's the way that it's been for many years. Wait for police to get there, to secure the scene, and that can take a while before we actually know it is safe to get our fire personnel into the scene. And now, that is what we want to change. We want to get them in there quicker, even if it's not 100% safe if we feel it's safe enough we're going to get them in the building."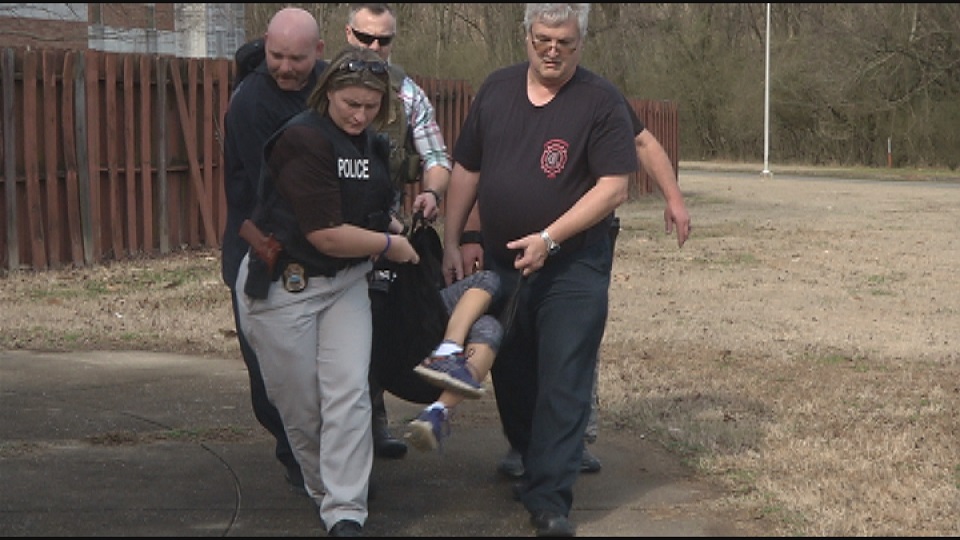 Ashley May, who has been with the Chattanooga Fire Department for 19 years, says, "when they tell us that something is secure, we are going to go in. We trust them."
Across the nation Thursday, many will be remembering the 17 lives lost a year ago this week as well as re-evaluating and questioning the aftermath… many believing that the shooting at Marjory Stoneman Douglas High set a new benchmark for EMS response.
Rusty Morrison says, "you hear of these active shooters these mass casualty incidents and you start breaking them down and the reports start coming out, you are seeing the delay in the time that the threat was neutralized and the medical care started being provided."
Jason Rains, a P.O.S.T certified officer as well as Chattanooga Fire instructor, says we have "Two different jobs but you can come together to get The main goal accomplished which is to protect lives in save lives however you can do it, together is better."
They are hoping that more agencies will take note so that IF this happens here… they will be ready.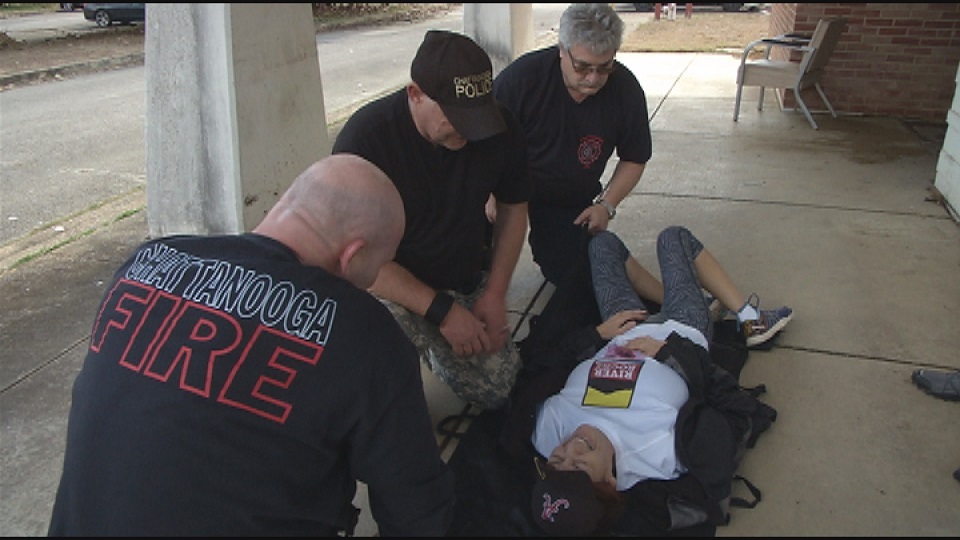 Rains says, "It would be nice if everybody did because we all know that whenever we have a shooting or an active shooter we're going to have agencies and people coming from everywhere. Everybody wants to help if you are true first responder you want to help, you want to show up you want to do that so I would much rather that happen after we've had some training on Monday, we know each other and everyone knows how to act in that situation and be able to bring some sort of order to a chaotic situation.
May says, "society has dictated that we have to be this way and by us not waiting we are allowed to go in and work alongside the police department and ultimately help people."
"Minutes count and we have seen from the past that the threat may be eliminated in 10 minutes, but we don't have patient care for an hour and that is just based on the way that things have always been in our role is to try and change that to where in the first 15 to 20 minutes, we can get our guys in and start patient care and maybe save a life," says May.
May says, "no matter what we have to do, if it will help save a life, if it means we have to do something like this, we're going to do it because that is what we are called to do."