Resident burned and pets killed in East Chattanooga fire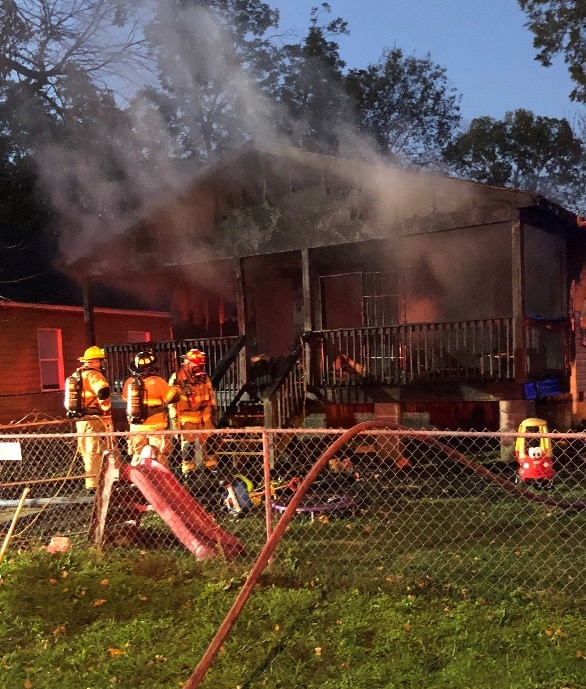 CHATTANOOGA (WDEF) – A resident suffered a second degree burn at a house fire in East Chattanooga this evening.
It happened in the 2000 block of Camden Street just before 7PM.
A passerby actually saw the flames first through a window.
The victim suffered the burn to their left foot and was taken to the hospital.
The flames had spread to half the home by the time firefighters arrived.
Three dogs and a cat were killed.
The cause of the fire is under investigation.