Stolen goods from Fort Payne found in neighboring county
FORT PAYNE, Alabama (WDEF) – DeKalb County and Marshal County deputies teamed up to make a stolen property arrest in Northeast Alabama on Tuesday.
The stolen goods were from the Fort Payne area.
But they were found at a home in neighboring Marshall County.
The stolen goods included a 15×7 utility trailer, a skid steer and a 2020 bobcat.
33 year old Brandon Tyler Gothard faces theft charges in DeKalb County plus more in Marshall.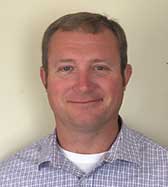 DeKalb Sheriff Nick Welden says "It's great to see our adjoining counties working together to solve crimes and sharing vital information. This type of working relationship is what's needed, especially when we have crimes that occur along the county lines."
"People work hard for the property they own, so when these thieves come along and steal what doesn't belong to them, the men and women of DCSO are going to work hard as they can to get it back and put the responsible parties behind bars."