Suspect in Fatal Hit and Run of Chattanooga Police Officer Turns Herself In
CHATTANOOGA, Tenn. (WDEF) – The suspect in the fatal hit and run of a Chattanooga Police Officer has turned herself in.
Janet Hinds has been booked into the Hamilton County Jail for the following charges:
VEHICULAR HOMICIDE
RECKLESS DRIVING
LEAVING SCENE ACCIDENT DEATH OR PERSONAL INJURY
FAILURE TO REPORT AN ACCIDENT
FAILURE TO RENDER AID
VIOLATION OF TRAFFIC CONTROL DEVICE
SPEEDING
DRIVERS TO EXERCISE DUE CARE
FAILURE TO MAINTAIN LANE
Hinds had her rights read to her around 9:30 Monday morning and she tearfully turned around and put her hands behind her back.
She was taken to a patrol car where she was driven to the Hamilton County Jail.
Hinds is the postmaster for the postal service in Soddy Daisy.
Police suspect that Hinds hit Galinger Saturday night while he was out checking a manhole cover that was posing a hazard for drivers due to the flooding.
A family member told our affiliate in his home town that this is a sad situation and they are at a loss for words at this time.
They say the Galinger was chasing his dreams and the person who hit him, ended those dreams.
Hinds made her first court appearance just hours after her arrest.
She is charged with facing several charges stemming from leaving the scene of the crash that lead to the death of officer Nicholas Galinger.
Her bond is $300,000. If she posts her bond, she is not allowed to leave her home and she is not allowed to drive.
Chattanooga Police are asking for your help in figuring out where the suspect, Janet Hinds, was the night of this crash.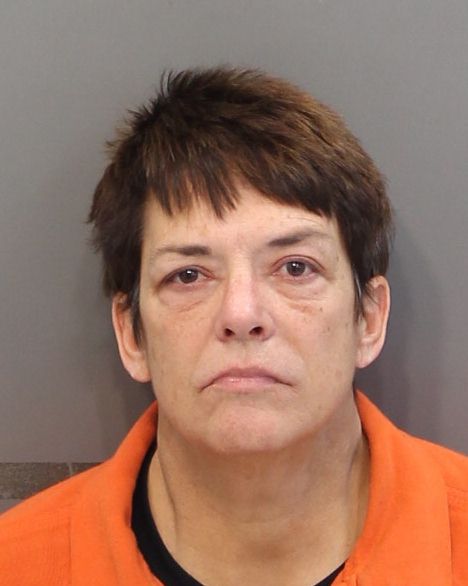 The Chattanooga Police Department is asking for the community's assistance in gathering information related to the whereabouts of Janet Hinds on the evening of Saturday, February 23, 2019 prior to 11:04 p.m.