Suspect killed, officer injured in Nashville shootout
UPDATE:
The TBI has released the criminal history of Nika Holbert following media requests. She has a long list of minor offenses, mostly driving on a suspended license. But the rap sheet does include misdemeanor possession offenses and one public indecency charge in 2017. That was the most recent offense listed.
_______
NASHVILLE, Tennessee (WDEF) – A police officer is hospitalized and a female suspect is dead after a shootout this morning in Nashville.
A TBI preliminary report says that around 9:30 AM, the Metro Nashville officer made contact with a driver on Brick Church Pike near Briley Parkway.
During their interaction, shots were fired.
Both the officer and the driver was hit.
Nika Nicole Holbert drove away from the scene, but soon crashed.
She was taken to the hospital and later died from her injuries.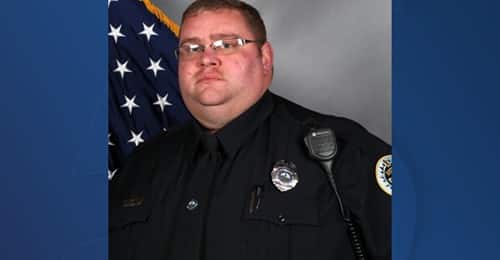 Officer Josh Baker suffered a wound to his side and was in critical condition.
He has since been upgraded to stable condition.
Nashville police officials say the officer stopped the car because the registered owner had outstanding drug warrants. But Holbert was not that owner.
They say she shot first and Officer Baker returned fire.
https://www.facebook.com/MetroNashvillePoliceDepartment/posts/5161871913828728?__cft__[0]=AZUkeMZPimrNsoEU7zxCBEJNWXU0DP5nxuBcnEoYbflRMMhu80aPiRZmusNUyYxDd97ZIBe1lS8Y1w5PYZtJ15tlsIQs0Zh7UjNyWOX7V3XdYNMJwWn7WjCMLG2BcpF-uZ4AQj3HCeIq-Q_9Gm5T-20ROVy5xvwdt0EJweGK2DJrJQ&__tn__=%2CO%2CP-R