TBI is asking for your help to find endangered teen
Good morning. We're updating our Endangered Chidl Alert, as the requesting agency has informed us the child has a different middle name, and may go by 'Skye.'

Call 1-800-TBI-FIND if you spot her! pic.twitter.com/4MP2LooJOF

— TBI (@TBInvestigation) April 2, 2018
ATHENS, Tenn. (WDEF) – The Tennessee Bureau of Investigation issued an Endangered Child Alert Sunday night.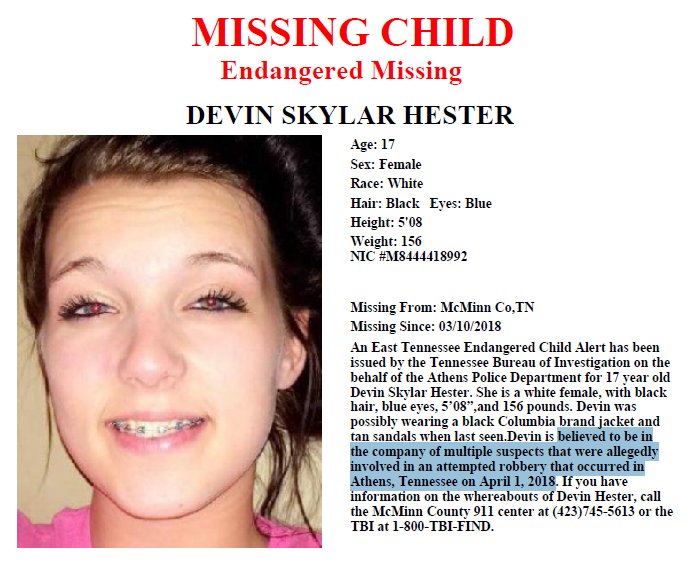 They say they need your help finding a missing 17-year-old, who is believed to be with multiple suspects who are wanted in connection to an attempted robbery in Athens, Tennessee.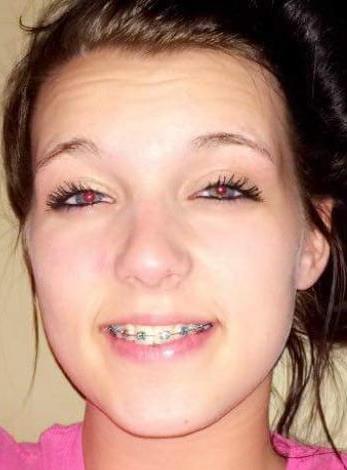 If you see Devin Hester, you are asked to call 1-800-TBI-FIND!
ENDANGERED CHILD ALERT: We need your help to find this missing 17-year-old, believed to be in the company of multiple suspects allegedly involved in an attempted robbery in Athens, Tennessee earlier today.

Spot Devin Hester? Call 1-800-TBI-FIND! Please RT to spread the word! pic.twitter.com/Zoi4vUX8Z1

— TBI (@TBInvestigation) April 2, 2018