Tennessee American Water warns residents about Utility Worker Imposters
CHATTANOOGA, Tenn. (WDEF) – Tennessee American Water is warning customers about people posing as Utility workers.
Officials say whenever one of their employees go to a private resident or business to perform work, they will present a photo ID badge and drive work vehicles that display the company's name.
Tennessee American Water says customers have reported cold calls from representatives of a different company stating that they represent Tennessee American Water and would like to test the customer's water.
Tennessee American Water supervisor for water quality Kitty Vaughn says the company "only takes water samples at a private residence under specific circumstances, and in most cases, the customer is aware ahead of time that we will be sampling."
Vaughn says, "For example, we have pre-determined sampling sites that businesses and residents have agreed to participate in for our regular testing. Sometimes we may sample after a main break but we would identify ourselves with company ID and when possible, most sampling is done at a faucet on the outside of the home."
This is an example of the ID badge they would present: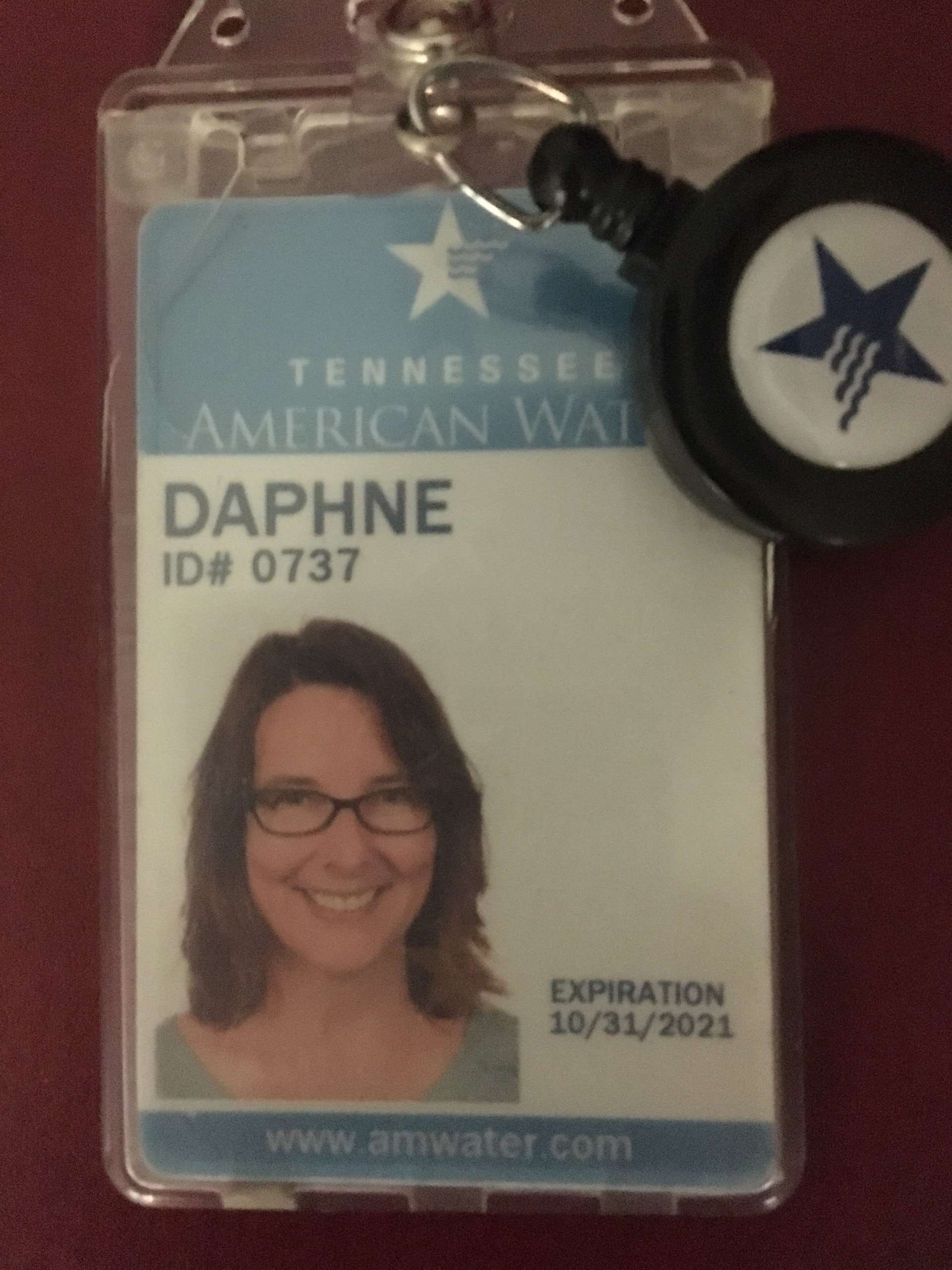 They say that if you doubt the legitimacy of a worker who comes to your property to take a water sample and states they represent Tennessee American Water, you should contact Tennessee American Water at 1-866-736-6420.
If you are concerned about any illegal activity such as a monetary scam, contact local law enforcement as well.
Vaughn says, "Other utility worker imposters may use tactics over the phone such as demanding immediate payment or payment via a pre-loaded credit card. Customers should be aware that Tennessee American Water customer service representatives would not ask customers in this manner. Customers should also be aware that some scammers are able to change the number on caller ID to appear as a legitimate phone call."