Tenth Anniversary of the 2011 tornado outbreak
It was 10 years ago on this day when a deadly tornado outbreak rocked the Chattanooga region to its core, in what was among the deadliest outbreaks in modern history.
We endured dozens of confirmed tornadoes that went through the Tennessee Valley throughout the day.
It was part of 362 confirmed tornadoes striking the U.S. over a three day period, peaking on April 27th.
The tornadoes were unusually strong and stayed on the ground much longer than on average.
Alabama saw 3 of EF-5 tornadoes (strongest on the scale), and 8 EF-4 storms which killed hundreds of victims.
Sand Mountain was hit by multiple tornadoes, including the EF-5 that devastated Rainsville, killing more than 40.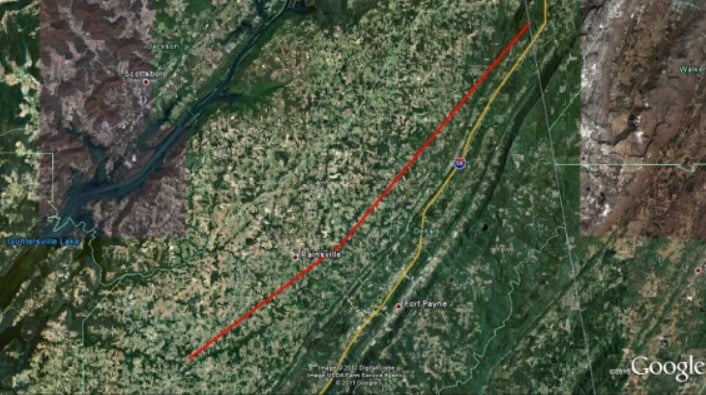 In the East Tennessee region covered by the Morristown office of the National Weather Service, they counted 55 tornadoes, including 3 EF-4s.
8 proved deadly, taking 34 lives.
The worst in our area was the EF-4 that ran from Ringgold, through Apison, Cleveland and into McMinn County, travelling 57 miles on the ground.
That one storm injured 300 people and killed 21.
The victims ranged in age from a 77 year old grandmother who died with her grandson in Apison, to a 3 month old baby killed in the Blue Spring Community in Bradley County.
BIRMINGHAM, Ala. (AP) – Alabama is marking the 10th anniversary of a horrific tornado outbreak that killed more than 250 people statewide. Tuesday marks a decade since more than 60 twisters ripped across the state on April 27, 2011. Alabama Gov. Kay Ivey has ordered flags to be lowered to half-staff. She also proclaimed a "Day of Remembrance" for what she called a "horrible event that has impacted the state of Alabama forever." Cities including Tuscaloosa will hold events to commemorate the day. Alabama was hardest hit among several states where tornadoes killed more than 320 people over four days. The storms caused an estimated $12 billion in damage.