Tyner Academy's Randy Young shows students the big world out there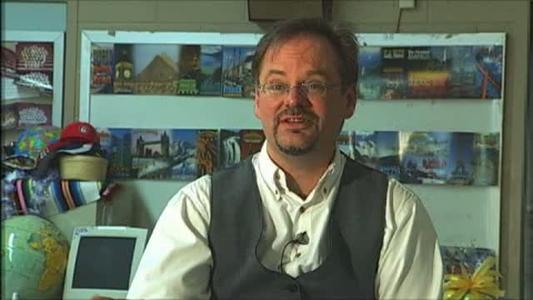 Teaching geography can be pretty tough, especially when many of your students have never left the state.
But at Tyner Academy one student says each kid in her class gets just what they need to learn.
Randy Young is this week's Golden Apple Award winner…
Teacher Randy Young calls to a class of freshman geography students, "Get ready to study chapter 6."
For eight years Mr. Young has specialized in showing his students the world beyond Chattanooga.
Young says many of his students have never been outside the city and it's his job to peak their interest, "They come in with preconceptions that the world is boring, that there's nothing that pertains to them and I try to relate it to them… How the world fits and how they fit into a global society."
At least one student says Young's enthusiasm for the subject made all the difference.
Amber Choice reads from her Golden Apple nomination letter, "I initially came to his class hating geography and any sort of social studies, but it just all changed once I met Mr. Young."
Amber was in Young's Honors Geography class last semester.
The freshman says Mr. Young takes the time to learn each student's interests and uses them to help the class retain lessons.
She says he does is all while having a good time, "I think he wakes up everyday, coming in to see his students. I see the smile on his face and its like he's just enjoying his day."
For Mr. Young that's half the fun of teaching geography, "Kids love to learn about what other cultures do, their customs, the foods that they eat, the music that they listen to, fashion…"
He says these kids are naturally curious and he loves getting them ready for the big world out there, "They very much are in competition so we want to raise their global awareness."