Wednesday COVID-19 cases
UPDATE: Georgia reports two more COVID-19 deaths, bringing the total in the state to 3. The victims are a 42-year-old woman and a 69-year-old woman. Both died at a hospital in Albany, GA.
___
UPDATE: UTC says one of the new cases is a member of their community
___
(UPDATES new cases in Hamilton County and Tennessee)
NATIONAL
7,038 cases, 97 deaths. Since West Virginia reported their first case yesterday, it is now in every U.S. state.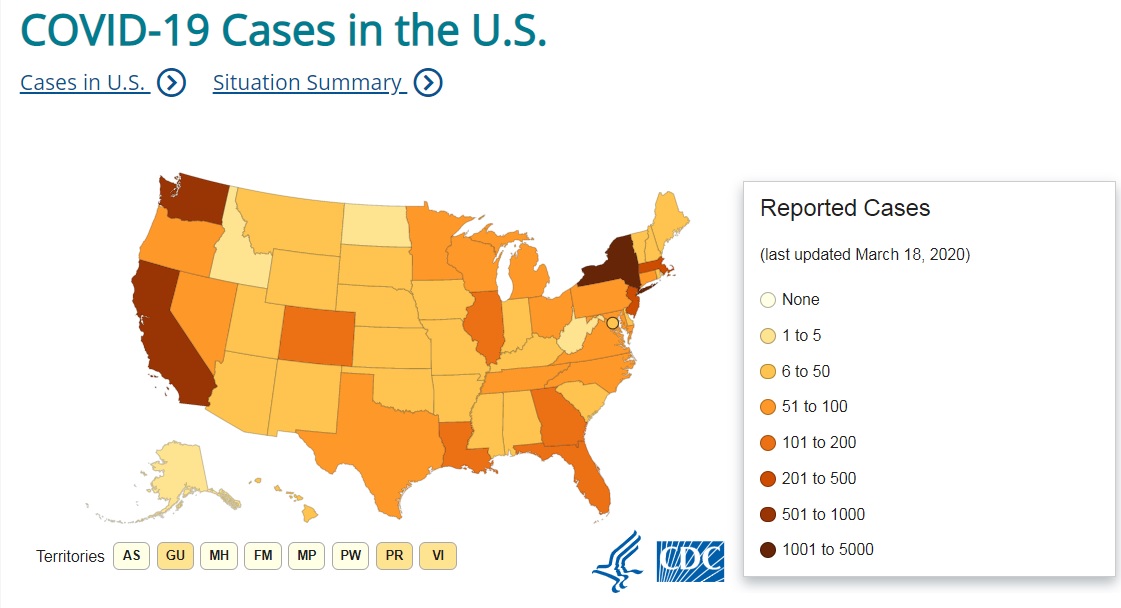 TENNESSEE
Now 98 cases in Tennessee plus 2 more just announced in Hamilton County (total now 100).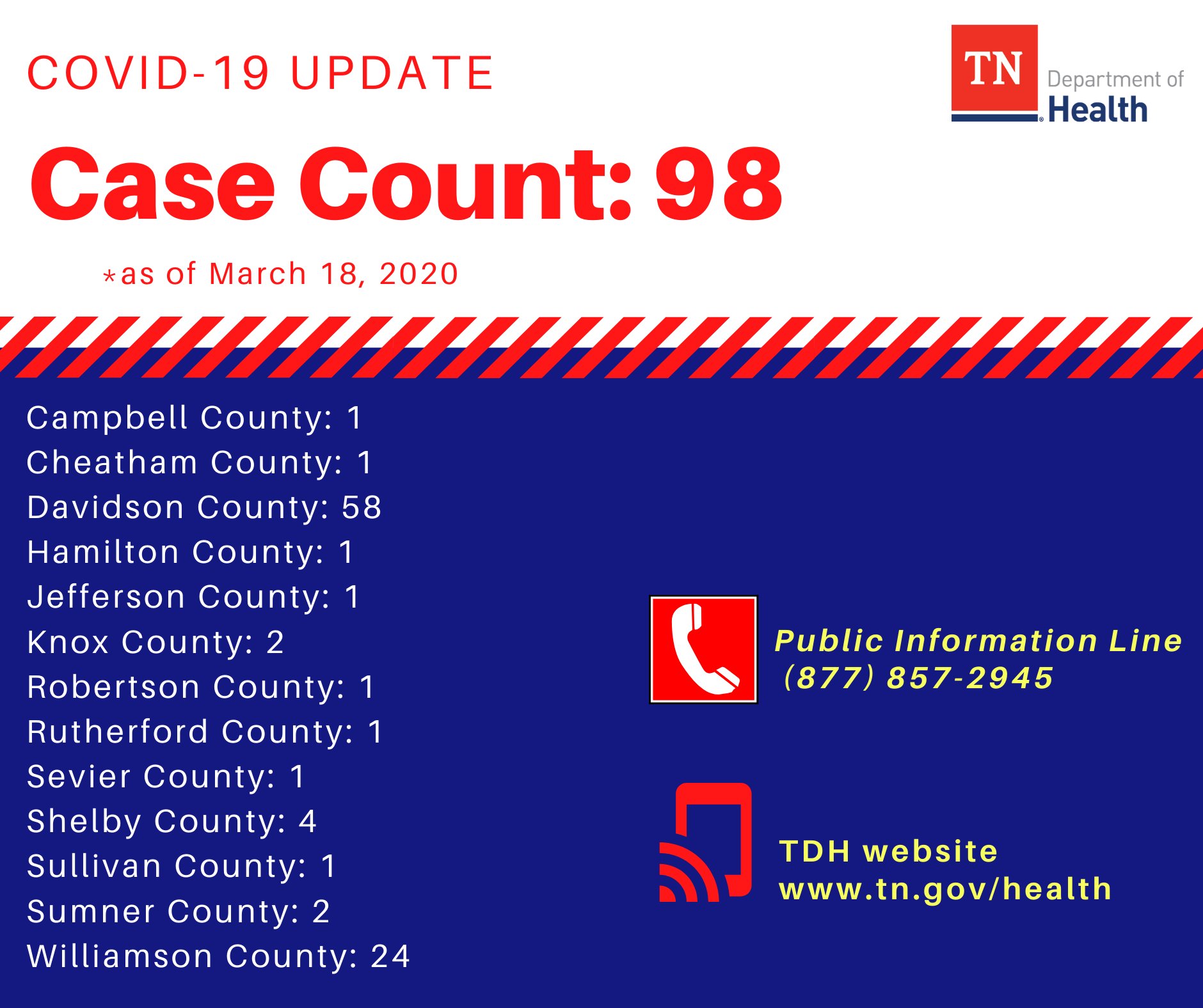 The Tennessee Chamber of Commerce held a briefing today for state businesses.
GEORGIA
197 cases, 1 death. Georgia registered its first case in Dalton on Tuesday, a patient at Hamilton Medical Center. Still no positive tests in Dade, Walker, Chattooga, Murray, Gilmer or Fannin Counties.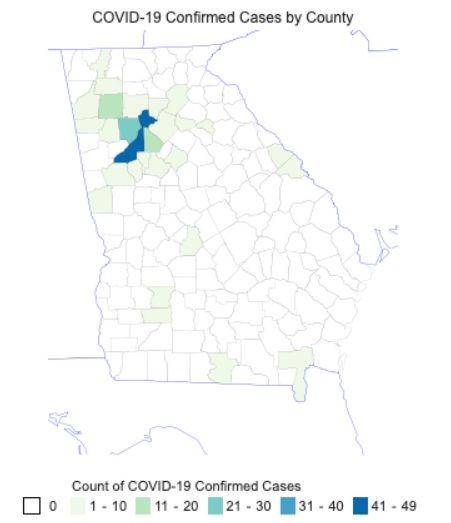 ALABAMA
46 cases, 0 deaths. Alabama registered its first case in Anniston/Calhoun County, which is the closest case to the northeast corner of the state. The Huntsville area has one case so far.