We've seen the best, now here is the worst candy for the holidays
(WDEF) – A couple of weeks ago, we shared with you the most popular holiday candy by state according to a candystore.com survey.
M&M's, Candy Canes, Reindeer Corn, Starburst and Skittles all did well in Tennessee, Georgia and Alabama.
But the survey also asked people about their LEAST favorite candy at Christmas.
Apparently Peppermint & Tradition leave a foul taste in the mouths of today's candy snobs.
Here are a few opinions from the survey:
— 1920s Hard Candy "I was forced to be polite and eat these when I was little. Death to the old-fashioned mixed candies.
— "Peeps snowmen. Nice try Peeps, but it's still a Peep."
— We love M&M's in Tennessee, but even they landed one version on the worst 10. Peppermint. "There are the mms that are like peppermint, or more like nastymint."
So here is the list of the worst 10 holiday candies.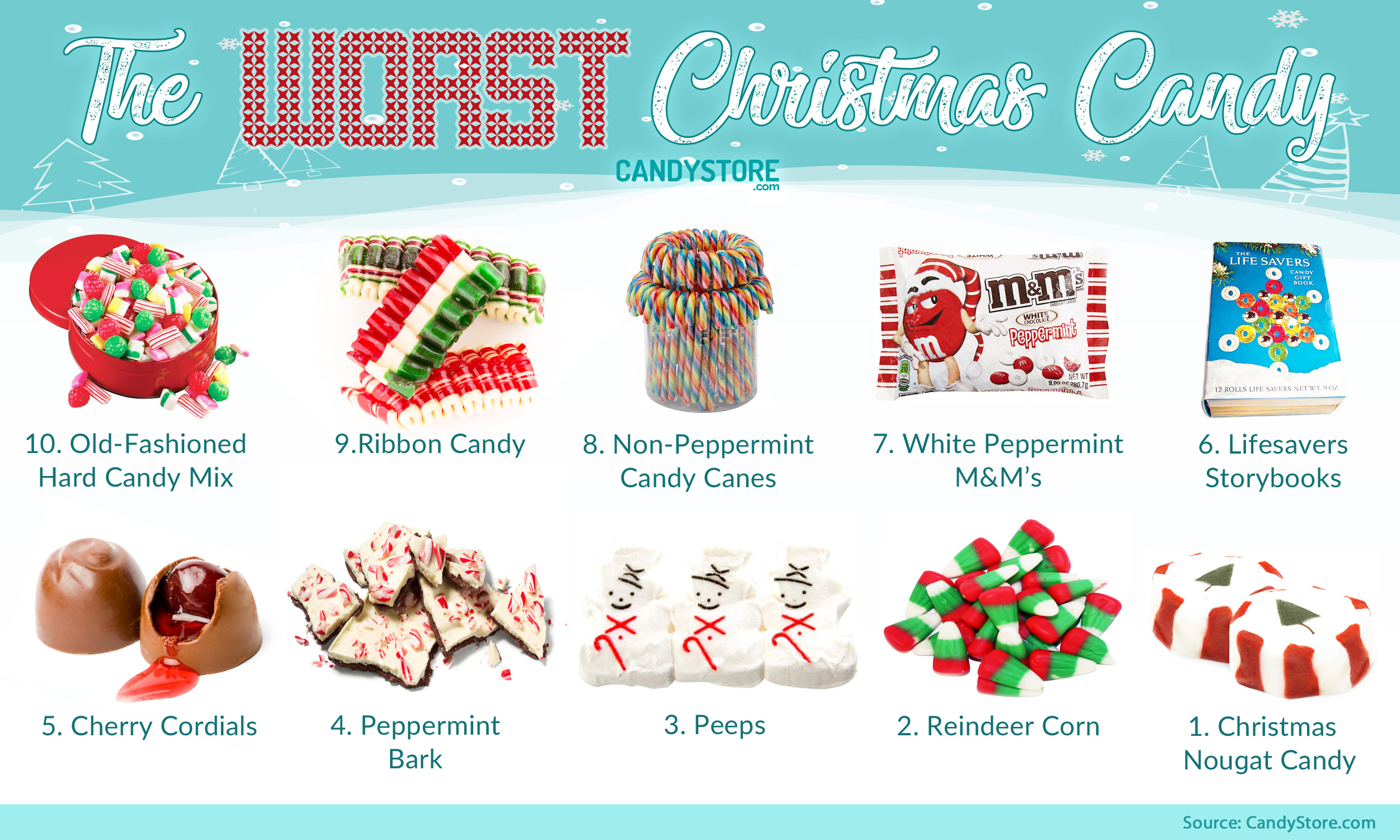 Source: CandyStore.com