Wildfire threatens multiple buildings on Sand Mountain
UPDATE: – Brush fires have disrupted traffic up Sand Mountain in Dade County this afternoon.
The first reports came in after noon about fires along Highway 136.
One resident told us it was started from sparks created by a chain dragging from a logging truck.
But that has not been confirmed by fire officials.
The fires spread from County Road 6 up to highway 301 on top of the mountain.
They endangered several buildings, but none have burned so far.
Crews have lit their own backfires to fight the outbreak.
They have also periodically shut down highway 136 to help them fight the fires.
____
DADE COUNTY, Georgia (WDEF) – A wildfire is threatening multiple buildings on Sand Mountain.
News 12 is on the scene speaking with neighbors who can't make it up to their homes.
No word yet on if there are any injuries.
Officials say they are working to contain the fire away from any structures on the mountain.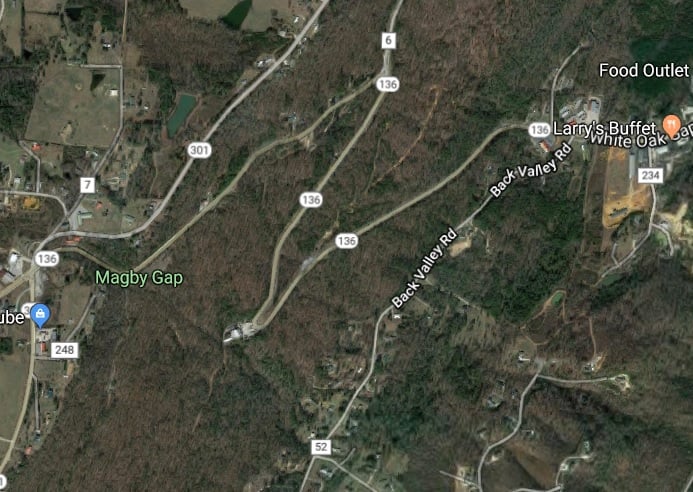 Fire on Sand Mountain. @wdefnews12's Ashley Henderson is on scene. pic.twitter.com/bqRETgfcTT

— Amber Worthy (@AWorthyNews) March 23, 2018
Hwy 136 W up sand mtn. From white Oak Gap Rd to Hwy 301 brush fire slot of smoke in roadway. Use caution.

— Dade County EMA (@DadeCountyEMA) March 23, 2018