Angelique Kerber beats Serena Williams to win Wimbledon
Last Updated Jul 14, 2018 1:02 PM EDT
LONDON — Angelique Kerber won her first Wimbledon championship by stopping Serena Williams' bid for a record-equaling 24th Grand Slam title. Kerber played cleanly as can be, covering the court so well and picking her spots for big shots, in a 6-3, 6-3, victory over Williams in Saturday's final.
It is the 30-year-old Kerber's third Grand Slam title. She also beat Williams in the Australian Open final in 2016, then won that year's U.S. Open.
Kerber had an incredibly impressive tournament before her win, and her season was equally solid, CBS Sports reported.
Williams is a seven-time Wimbledon champion and her 23 major trophies rank second all-time to Margaret Court. This final came just 10 ½ months after the 36-year-old American gave birth to a daughter and dealt with a serious health scare. She was playing in the fourth tournament of her comeback.
"I was really happy to get this far," Williams said after the match. "I'm obviously disappointed but I can't be — because I'm literally just getting started."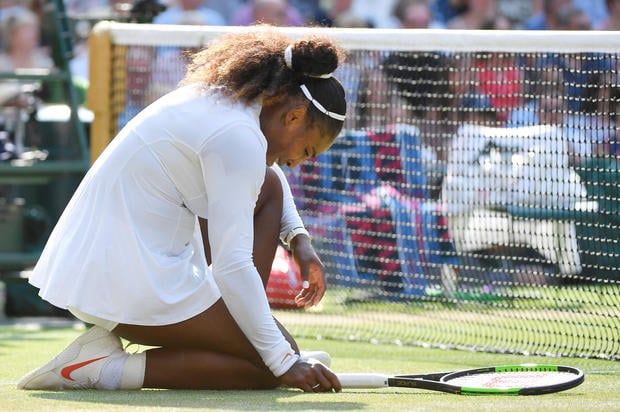 TOBY MELVILLE/REUTERS
© 2018 CBS Interactive Inc. All Rights Reserved. This material may not be published, broadcast, rewritten, or redistributed. The Associated Press contributed to this report.