Endangered Child Alert: 8 yr old Paul Lyle Sykes missing from Franklin
UPDATE: The TBI reports the boy has been found safe outside of Pikeville.
His mother is now in custody.
________
UPDATE: Franklin Police say Bethany Triplett is the boy's mother.
"This missing child alert comes after Triplett fled from her Franklin home this afternoon, with Sykes, during an active police investigation. Detectives fear that he may now be in danger."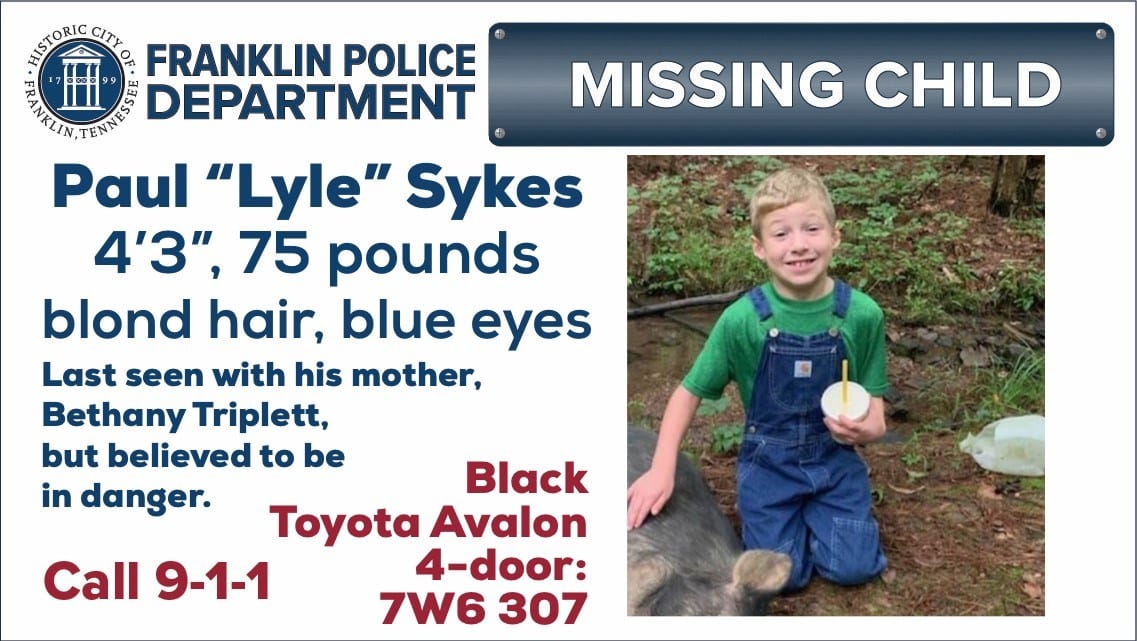 _____
FRANKLIN, Tennessee (WDEF) – The TBI has issued an Endangered Child Alert for a missing boy from Franklin, outside of Nashville.
8 year old Paul Lyle Sykes was last seen today around noon.
Police believe he may be with 39 year old Bethany Triplett.
She has a warrant for Custodial Interference.
They may be in a black Toyota Avalon TN TAG 7W63D7.
If you have seen either one of them or have information on them, contact the Franklin Police Department at 615-794-2513 or call 1-800-TBIFIND.