Grundy Sheriff responds to valedictorian controversy
GRUNDY COUNTY, Tenn. (WDEF) — Grundy County Sheriff Clint Shrum is responding after coverage of the valedictorian issues at Grundy High and specifically coverage by a local radio host.
The controversy was about who was picked for valedictorian has been the talk of the Grundy County community. The situation was recently resolved by the School Board when they decided 11 students will be co-valedictorians.
This discussion became more controversial after a student, Trevor Sanders began questioning the schools's policies and then was arrested for harassing junior, who is graduating early and had been named valedictorian.
His arrest was reported by Jason Walker on his radio show and those reports upset the Sheriff and he released a statement Saturday night saying, in part:
"Sadly, some people are more interested in the drama and outlandish attempts to tear people down than to bring resolve to the situation. This is evident by the actions of Chattanooga radio personality Jason Walker after I asked him to provide proof of Tennessee citizenship to comply with his open records request."
This is the full statement from Sheriff Shrum.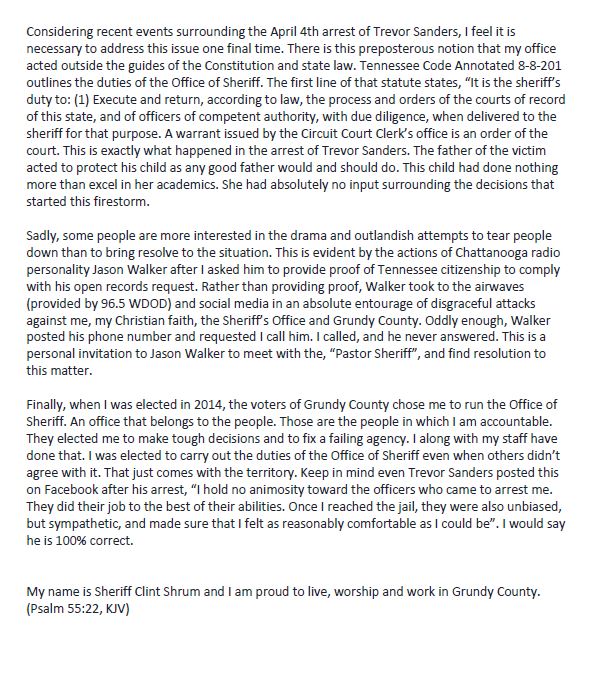 Sunday, Jason Walker responded in a Facebook note.