Meghan Markle and Kate Middleton watch Serena Williams compete in Wimbledon final
Last Updated Jul 14, 2018 1:07 PM EDT
LONDON — Meghan Markle and Kate Middleton watched Serena Williams compete against Angelique Kerber at Wimbledon on Saturday. Kerber defeated Williams 6-3, 6-3, to win the tournament.
In a role reversal from her wedding — at which Williams was a guest in May — Markle watched her friend from the royal box.
Markle and her sister-in-law Kate Middleton participated in a standing ovation as the players walked onto the court.
Also supporting Williams on Centre Court are golfer Tiger Woods, Formula One driver Lewis Hamilton, Vogue magazine editor Anna Wintour and writer-director Shonda Rhimes.
"I was really happy to get this far," Williams said after the match. "I'm obviously disappointed but I can't be — because I'm literally just getting started."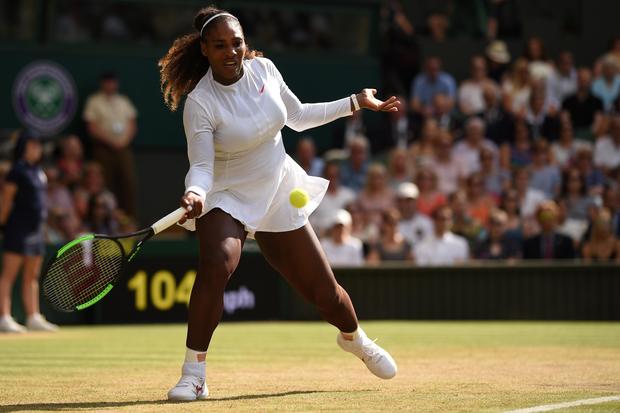 Oli Scarff / AFP/Getty
Williams is a seven-time Wimbledon champion and her 23 major trophies rank second all-time to Margaret Court. This final came just 10 ½ months after the 36-year-old American gave birth to a daughter and dealt with a serious health scare. She was playing in the fourth tournament of her comeback.
© 2018 CBS Interactive Inc. All Rights Reserved. This material may not be published, broadcast, rewritten, or redistributed. The Associated Press contributed to this report.