Small earthquake shakes Grundy County
ALTAMONT, Tennessee (WDEF) – The U.S. Geological Survey reports a small earthquake shook the Cumberland Plateau just after midnight.
It registered a 2.3 magnitude (2.5 and under often are not felt, but register on a seismograph).
The quake happened around 1 AM Monday morning.
It was centered along the western edge of the plateau, halfway between Altamont (on top) and Pelham (in the valley).
There are no reports of damage.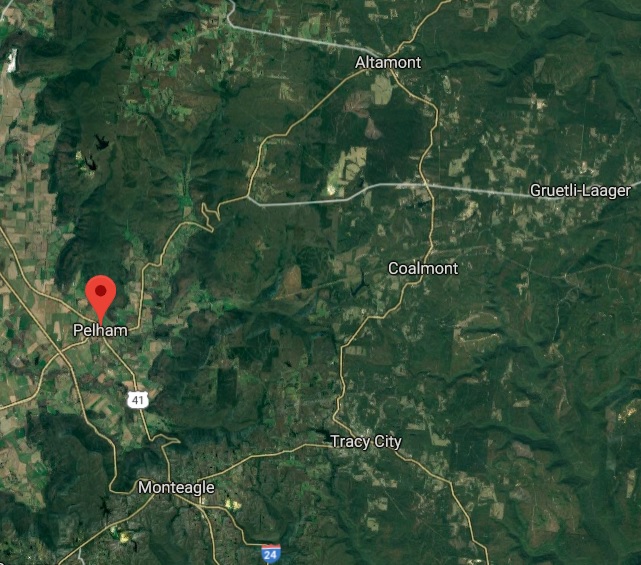 This comes as Tennessee readies to participate in the 8th Great Central U.S. ShakeOut drill.
The annual event raises awareness about knowing how to handle a major earthquake.
Tennessee has been hit by serious quakes in the past and some say we're overdue for a recurrence (New Madrid quakes of 1811.)
"Major earthquakes have impacted Tennessee, having major impacts to our state – even reshaping its geography and can still happen at any time," TEMA Director Patrick Sheehan said. "Preparing is simple if you take the time now, before the ground starts shaking, to learn how you can protect yourself, your family, your business and your community."
During the ShakeOut drill, participants will practice the Drop, Cover, and Hold On technique.
The technique's actions are:
DROP to the ground;
Take COVER under a sturdy desk or table, or cover your head and neck with your arms; and,
HOLD ON until the shaking stops.
More than 400,000 Tennesseans have signed up to take part in the ShakeOut on Thursday.
Other states participating in the ShakeOut include Alabama, Arkansas, Illinois, Indiana, Iowa, Kansas, Kentucky, Louisiana, Mississippi, Nebraska, Missouri, Ohio, and Oklahoma.