Police identify suspect in hit and run that killed two people, critically injured another on South Holtzclaw Avenue
CHATTANOOGA, Tenn. (WDEF) -Two people killed, one critically injured in hit and run on South Holtzclaw Avenue on January 3rd.
The Chattanooga Police Department is asking for your help in locating Dwight Turner Jr.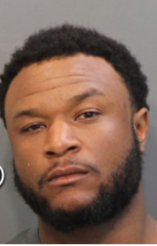 He is a suspect involved in a fatal crash.
CPD's Traffic Unit investigators say that Turner was the driver of the Dodge Ram that struck a Chrysler TWC on South Holtzclaw Avenue.
Dwight Turner Jr. is 26 years old. He is 5'11" in height and weighs approximately 190 lbs. Turner has brown eyes and black hair.
Anyone with information on the whereabouts of Turner is asked to call 423-698-2525 or submit a tip through the free Chattanooga PD Mobile app.
Anyone contacting CPD with information can remain anonymous.