Why is a truck hanging off a bridge over Lookout Creek?
A strange incident this morning had people taking pictures all day in Lookout Valley.
It looks like a truck hanging off of a bridge over Lookout Creek.
But it happened on the railroad track.
C-S-X rail officials tell us that a piece of bridge equipment actually derailed this morning.
Luckily, no one was hurt.
They just had some diesel fuel leak into the creek.
But C-S-X crews are still figuring out how to recover the vehicle.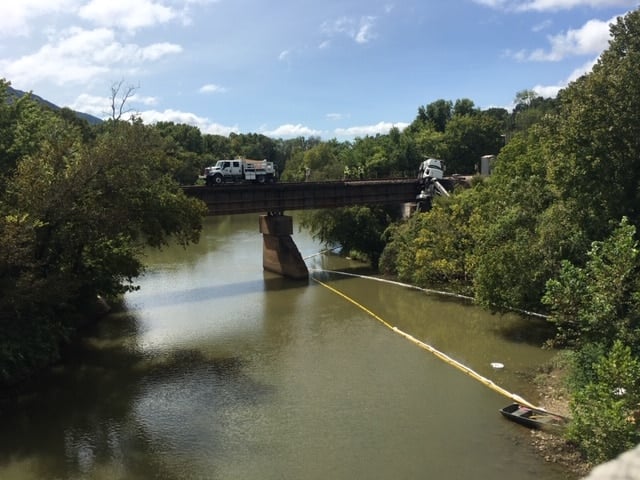 _____
The statement from CSX:
At approximately ‪8:55 am today, a piece of bridge equipment derailed over Lookout Creek near the CSX Wauhatchie Yard in Chattanooga, TN. There were no injuries reported. The rail equipment leaked some diesel fuel; however, no waterways were impacted. CSX has a team on site developing a recovery plan to safely remove the equipment from the bridge. The safety of our employees, the community and the local environment are our top priorities during this process. The cause of the incident remains under investigation.