Wildfires rage in Sweden amid intense Nordic heat wave
Mats Andersson/AFP/Getty Images
HELSINKI — Sweden says it has mobilized all available resources to put out dozens of wildfires raging across the country. Thousands of people have been warned to stay inside with the windows closed to avoid breathing smoky air.
An estimated 40 wildfires are burning mostly in Sweden — mostly in the central and western parts of the country, but also in the Arctic north, said Swedish public broadcaster SVT.
Two Canadair CL-415 water-bombing planes on loan from Italy joined the firefighting efforts that have included helicopters from Norway, the Swedish Civil Contingencies Agency said Wednesday.
The Nordic region of Europe has experienced an intense heat wave in the past week. Temperatures reached over 32 degrees Celsius — 90 F — throughout Finland, Norway and Sweden. The weather has also been dry.
Residents in the Swedish city of Uppsala said they've been banned from barbecuing in national parks, reports The Guardian.
"This is definitely the worst year in recent times for forest fires," Mike Peacock, a university researcher and a local resident said, according to the publication. "Whilst we get them every year, 2018 is shaping up to be excessive."
BBC News reports that Ljusdal and Alvdalen, roughly 205 miles from Stockholm, have been among the hardest-hit areas.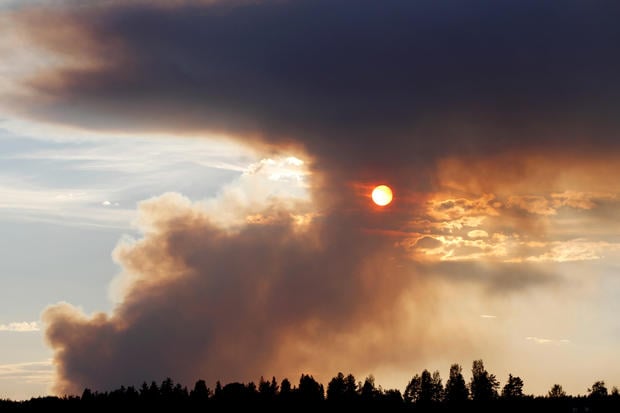 Mats Andersson/AFP/Getty Images
© 2018 CBS Interactive Inc. All Rights Reserved. This material may not be published, broadcast, rewritten, or redistributed. The Associated Press contributed to this report.